Clay Allison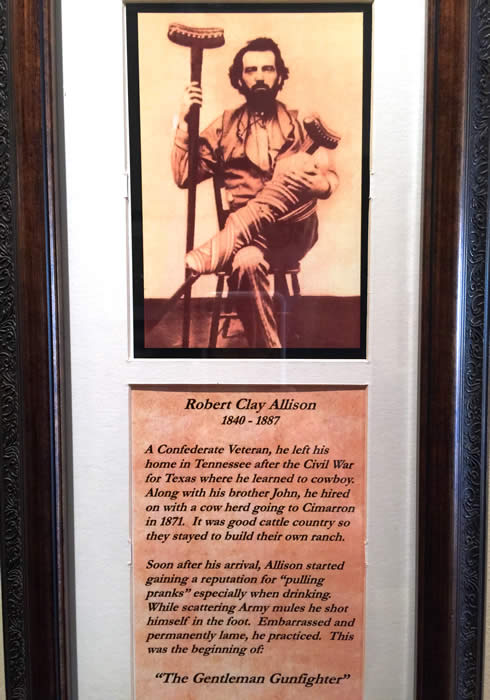 Robert Clay Allison (September 2, 1841 – July 3, 1887) was a cattle rancher, cattle broker, and sometimes gunfighter of the American Old West. He fought for the Confederacy in the Civil War. Allison had a reputation for violence, having survived several one-on-one knife and gunfights (some with lawmen), as well as being implicated in a number of vigilante jail break-ins and lynchings. He is posthumously known as the man who "...never killed a man that did not need killing." A drunken Allison once rode his horse through town nearly naked—wearing only his gunbelt.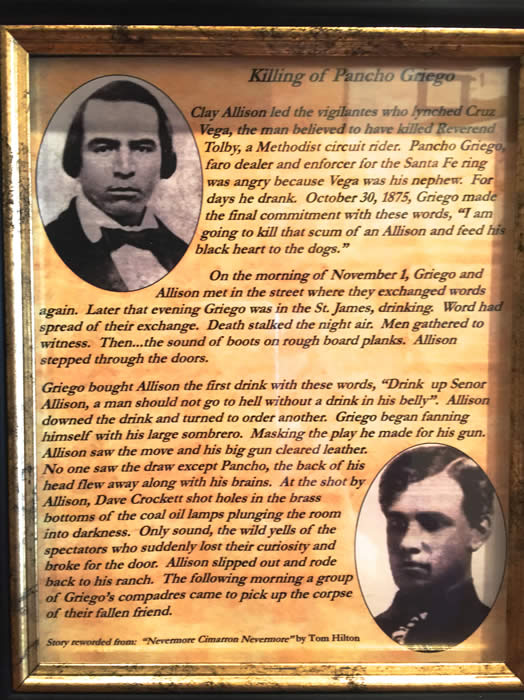 On January 7, 1874, Allison killed a gunman named Chunk Colbert, who was known to have already fought and killed seven men by this time. After first racing their horses, Colbert and Allison entered the Clifton House, an inn located in Colfax County, New Mexico, where they sat down together for dinner. Colbert had quarreled with Allison years earlier, as Allison had physically beaten Colbert's uncle, Zachary Colbert, when he tried to overcharge Allison for a ferry ride across the Brazos River. During their meal, Colbert suddenly drew his pistol and attempted to shoot Allison; however, the barrel of his gun struck the dinner table, allowing Allison to quickly draw his own revolver. He fired one shot, which struck Colbert in the head. Asked afterward why he had accepted a dinner invitation from a man likely to try to kill him, Allison replied, "Because I didn't want to send a man to hell on an empty stomach." Allison's reputation as a gunman grew, as did his notoriety.
On October 30, 1875, Allison is alleged to have led a lynch-mob to kill Cruz Vega, who was suspected of murdering the Reverend F.J. Tolby, a Methodist circuit-rider. The mob hanged the man from a telegraph pole near Cimarron. On November 1, Vega's family members, led by his uncle Francisco Griego began making threats of revenge. They went to the St. James Hotel, where they confronted Allison and accused him of taking part in the lynching. Griego reached for his revolver but Allison was faster and shot Griego twice, killing him. On November 10, Allison was charged with the murder of Francisco Griego, but after an inquiry, the charge was dropped and the shooting was ruled self-defense.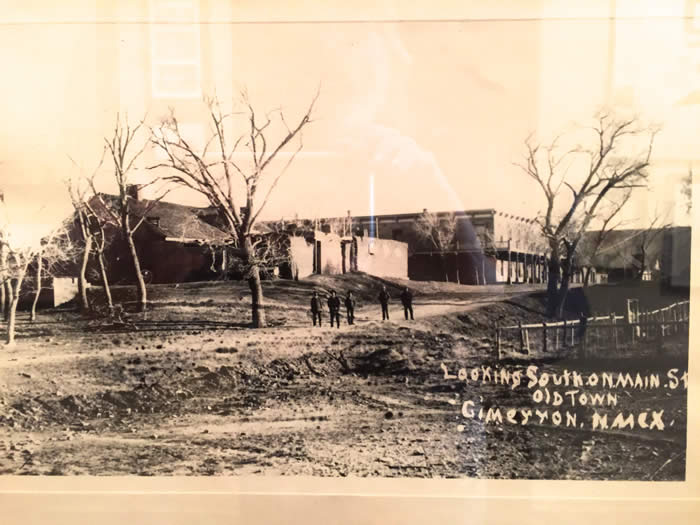 Cimarron New Mexico looking towards the St James Hotel
Allison maintained his ranch from 1880 to 1883 with his brothers, John and Jeremiah. Their ranch was 12 miles northeast of Mobeetie, Texas at the junction of the Washita River and Gageby Creek[14] in what was then Wheeler County, Texas (now Hemphill County, Texas).[7][15] One story of the time tells of an intoxicated Allison riding through Mobeetie in the nude, wearing only his holster and revolver.[16]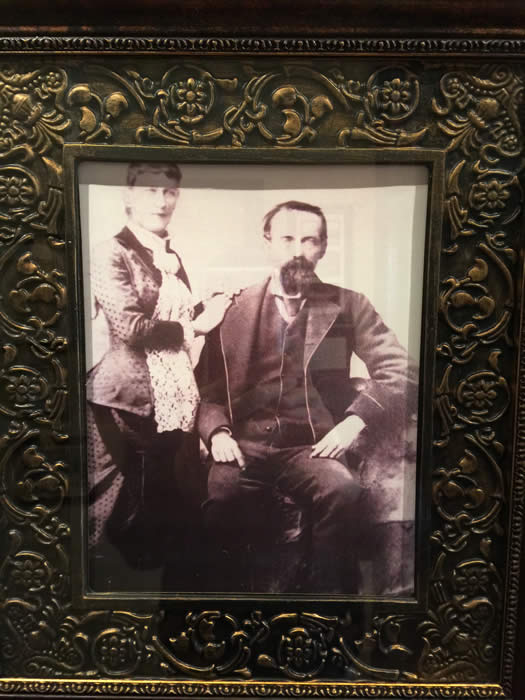 Clay Allison died on July 3, 1887. He was hauling a wagon load of supplies when the load shifted, and a sack of grain fell from the wagon. Allison fell from the wagon as he tried to catch it, and a wagon wheel rolled over him, breaking his neck. He was 46 years old. Allison was buried the next day in Pecos Cemetery.