New Art Book---Strange Beauty of a Dark Vision
Ten Paintings updated every weak!!
Bison
about 33 x 25 oily on simply framed board
2-25-20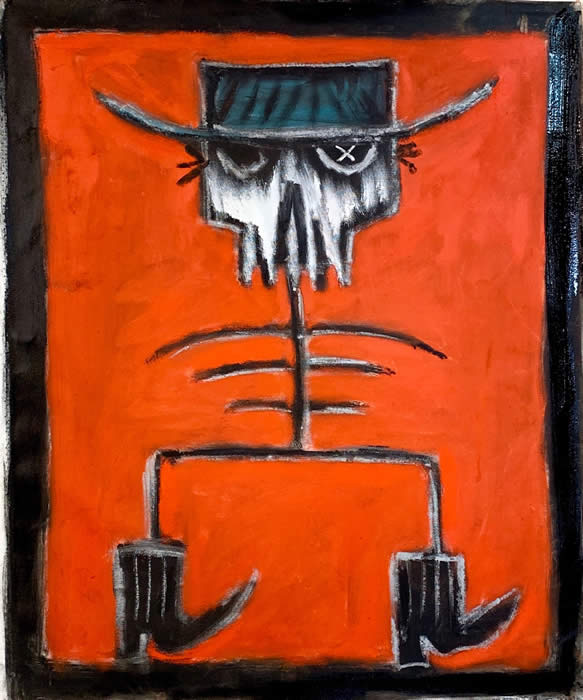 Red Dead Cowboy
approx 33 x 33 inches oily on loose canvas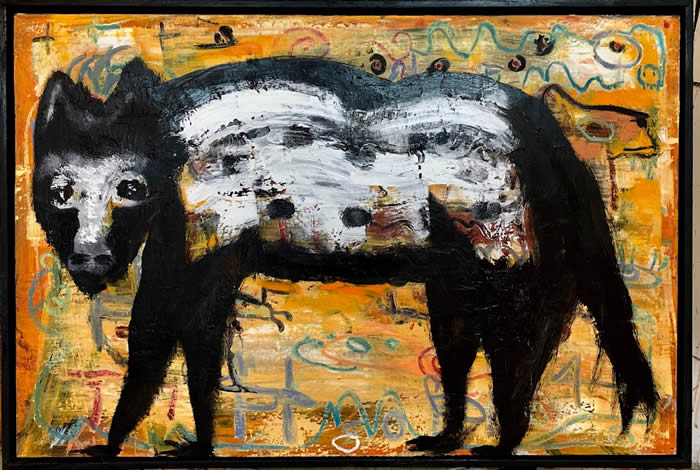 Desert Wolf
about 30 x 22 inches simply framed
email me at kelly@kellymoore.net for a great price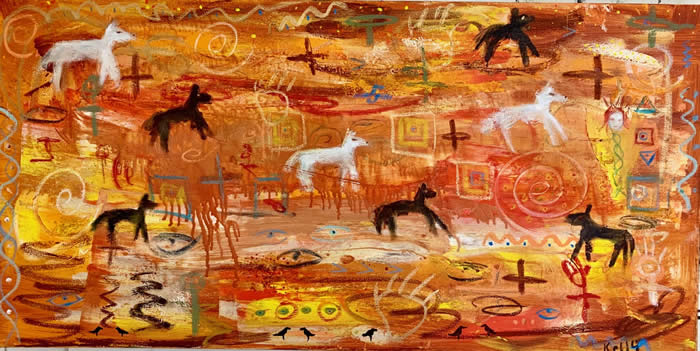 Red Rock Country
24 x 48 oily on stretched canvas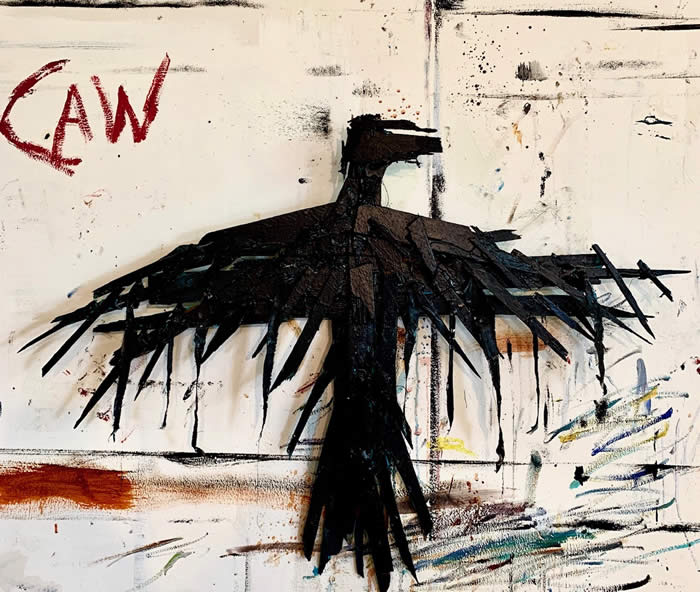 Dark Bird Sculpture
multicrappia sculpture about 30 inches wide
these sculptures are very very very unique.....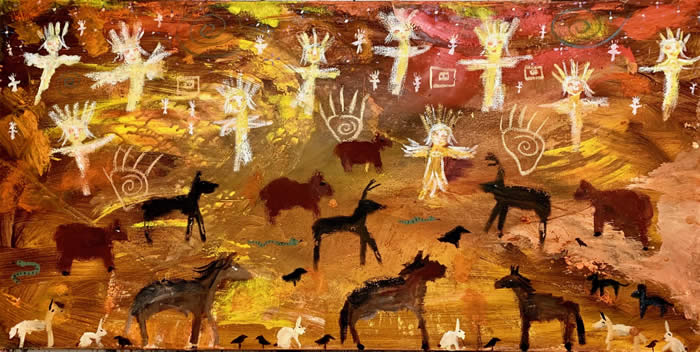 Animals listening to Angels
24 x 48 oily on stretched canvas
they tell the animals things
since we rarely listen
and then the animals
try to tell us
what the angels say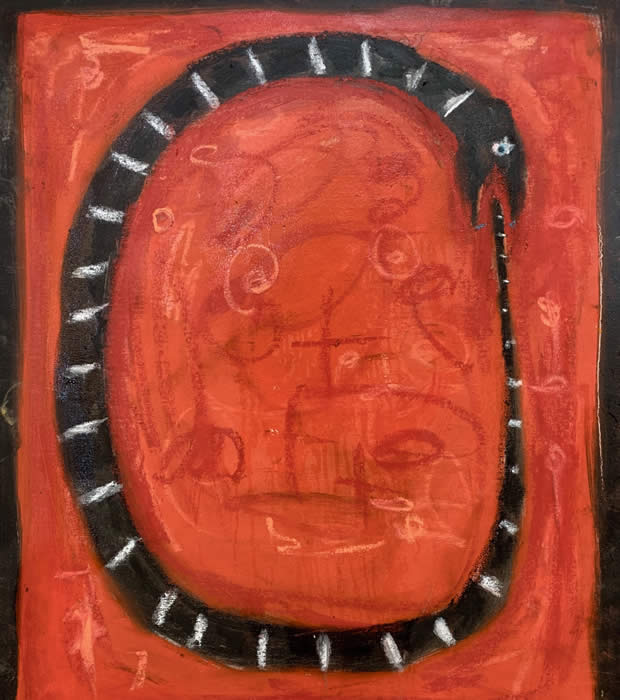 Ouroboros
approx 38 x 31 oily on loose canvas
ancient mythic symbol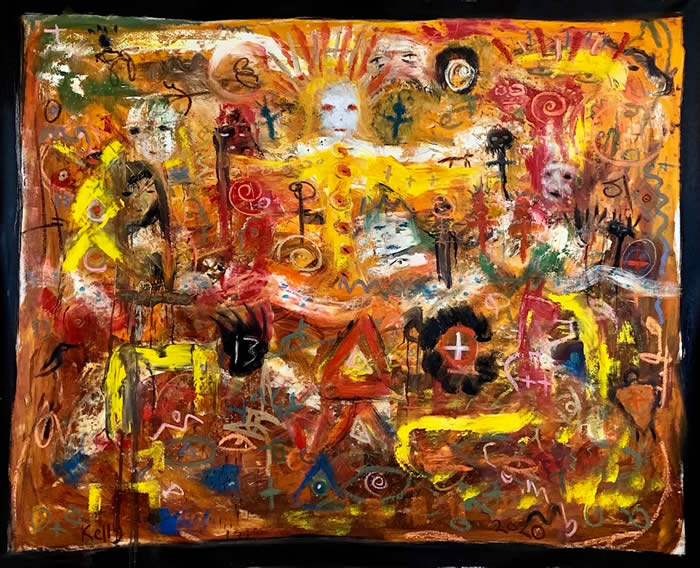 the Patient Angel
about 6 foot by 7 foot oily on loose canvas
i love this painting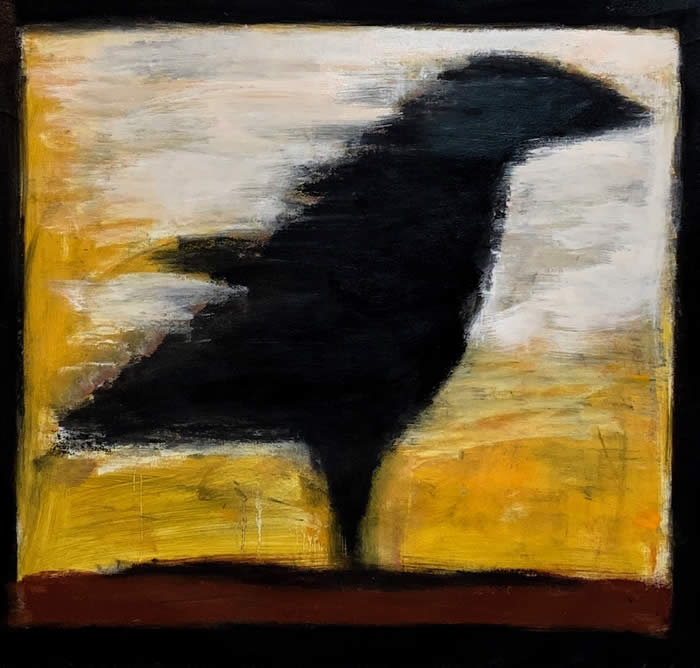 Febuary Dark Bird
oily on loose canvas
about 30 x 30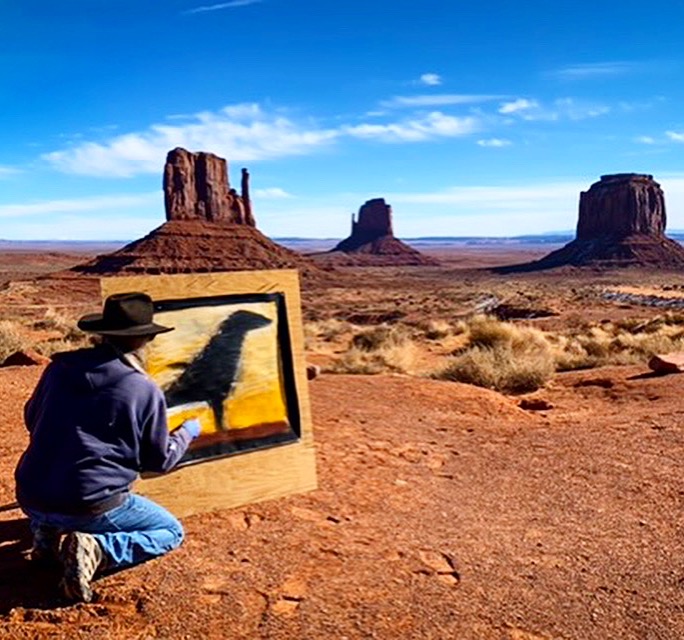 working on this Dark Bird Painting at Monument Valley last week!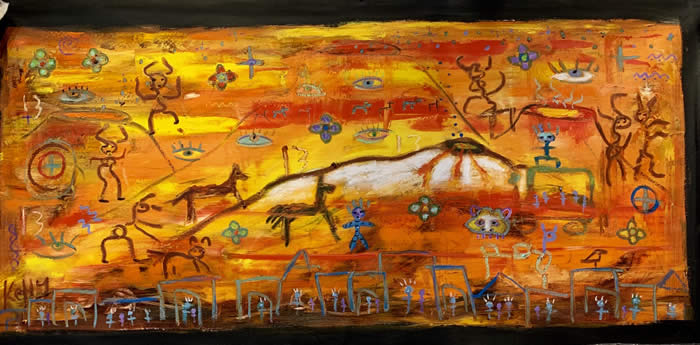 Volcano Land
about 40 x 60 inches loose canvas
Private views on a Private Page of More available art
available by request!
email me at kelly@kellymoore.net
email me at kelly@kellymoore.net for a good price on any painting on this page
(fancy website design done by me and copyrighted by me so no one can steal my complicatd codes)