New Art
(email me for great prices)
kellykelly at kellymoore.netkell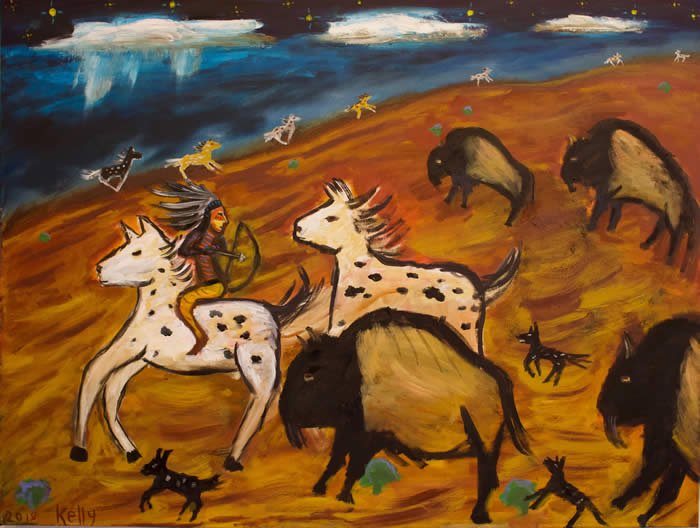 Buffalo Hunt
36 x 48 inches on stretched canvas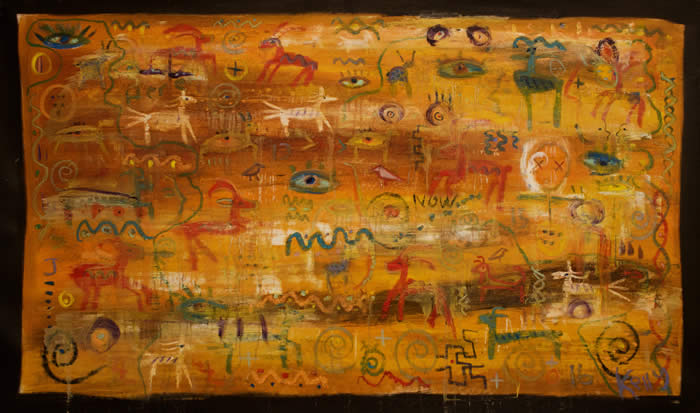 PetroGlyph
about 60 x 40 inches on loose canvas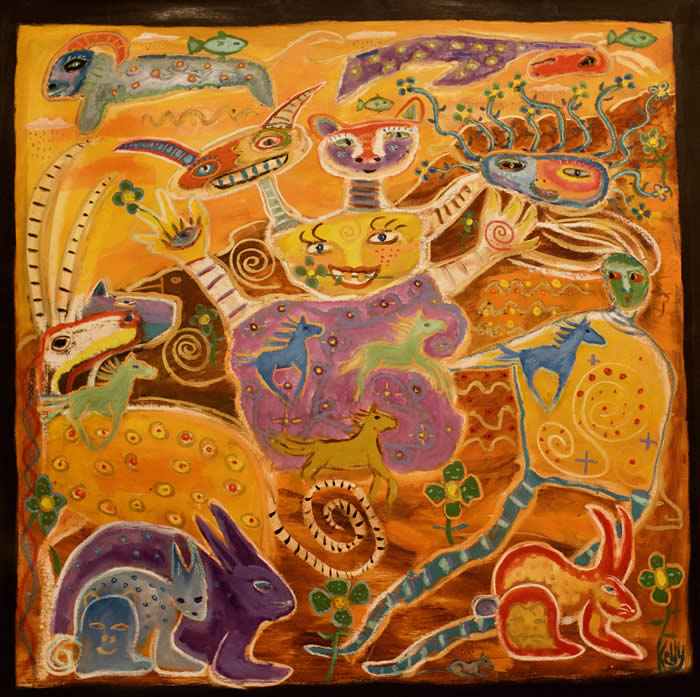 Joy---SOULD
63 x 63 oily on loose canvas
BIG NEWs coming in the near future!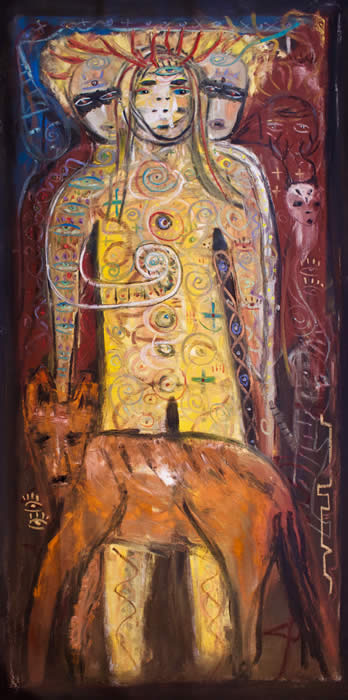 Double Vision----SOULD
oily on loose canvas 35 x 64
i feel as though i am being guided thru a strange labyrinth of choices
that are adding up to a wondrous surprise

Night Vision
63 x 25 oily on loose canvas
every night about 3 am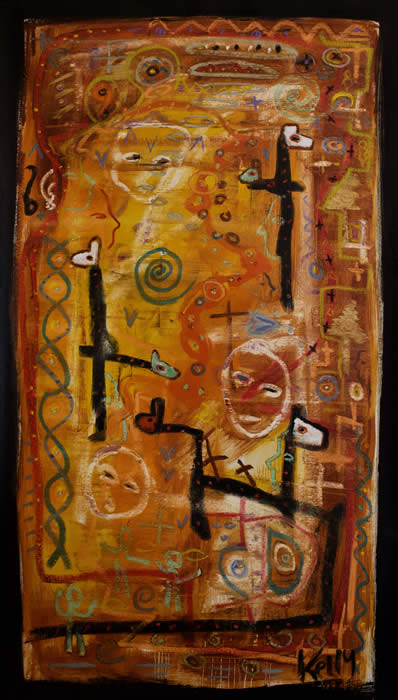 Look Outs---SOULD
37 x 64 oily on loose canvas
need security?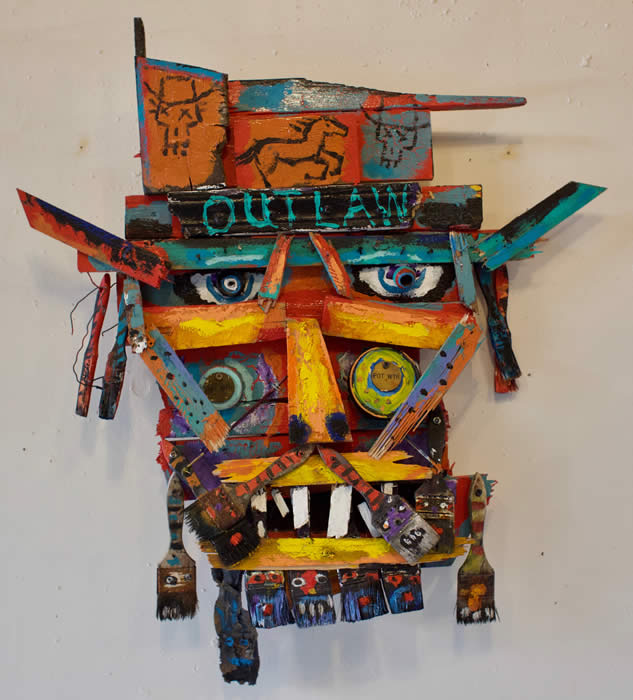 OutLaw
about 30 inches tall of multicrappia deluxe
crunchy desparado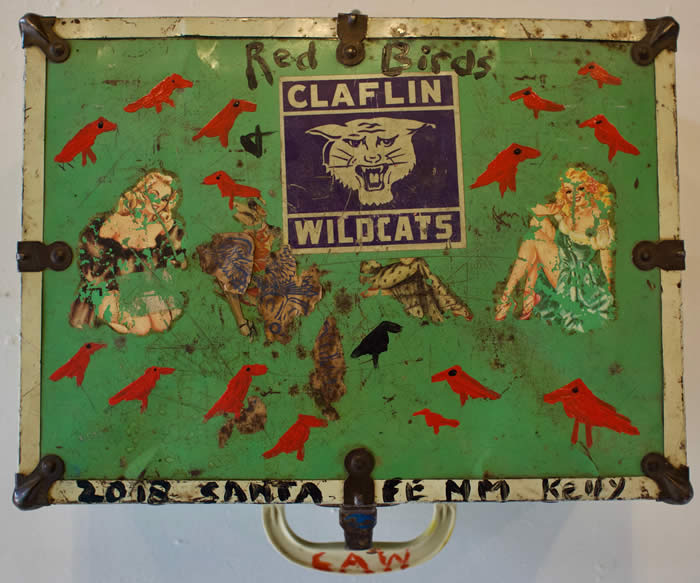 Red Birds and Wild Cats---SOULD
(old vintage suite case with Pin-up Decals and ownership label inside)
15 x 11 x 6
the WACK factor is about 11 on this one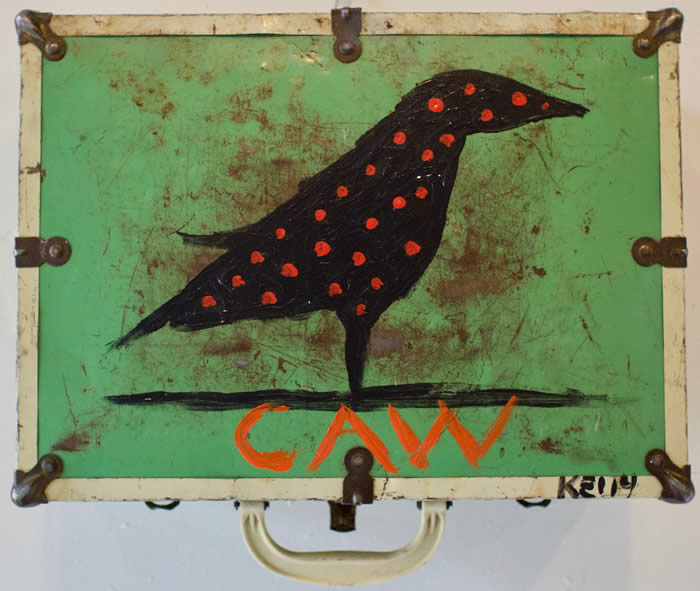 Multiple sides can be hang various ways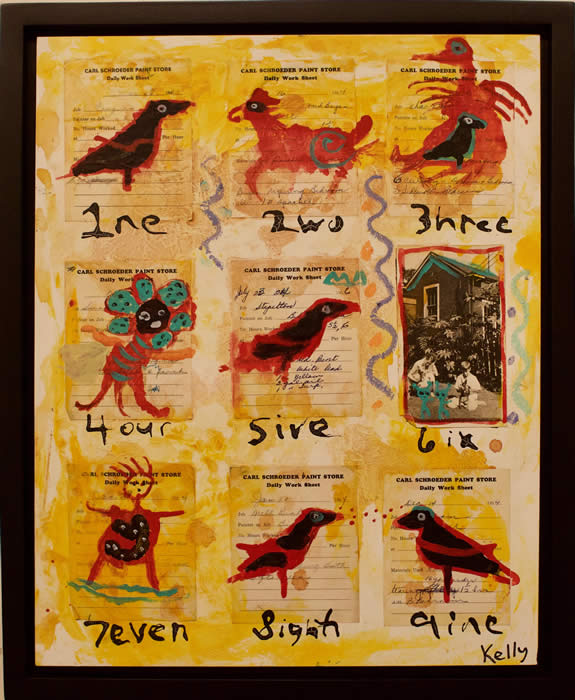 9 Dark Birds---SOULD
16 x 20 multicrappia simply framed
fits a wall like a dark bird glove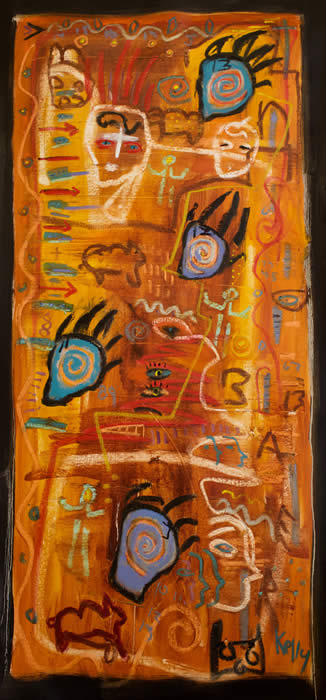 Bear Tracks---SOULD
about 63 x 32 oily on loose canvas
love bears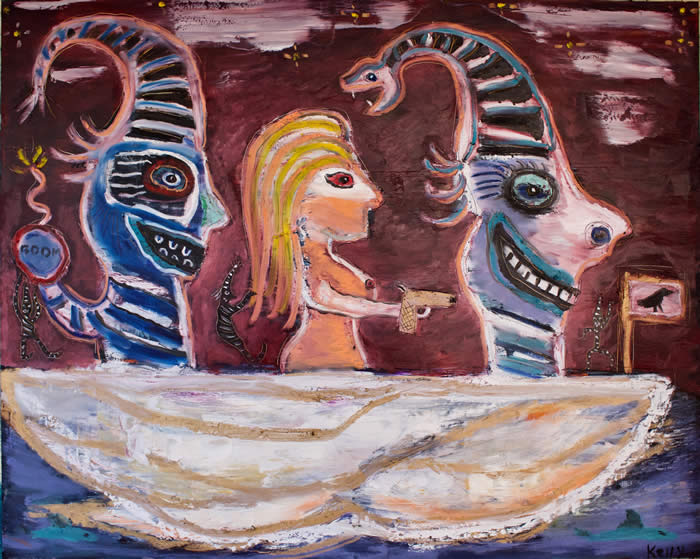 Kidnapped---SOULD
24 x 30 oily on a nice bord
taking your trouble out to sea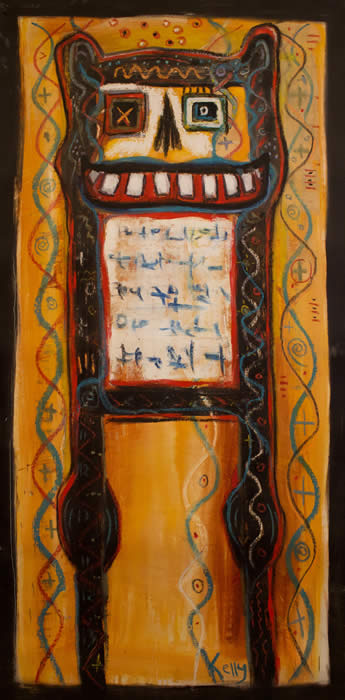 Mr Mojo---SOULD
33 x 65 oily on loose cnvas
give me a smile big boy

ProngHorn and Green Turtles---SOULD
25 x 64 oily on loose canvas
theres something about green turtles and pronghorns that i cant get enough of lol
email me at kelly@kellymoore.net
a few animals from a drive in the west
Clay Allison New Mexico Outlaw
Join my Monthly Art Newsletter for First Looks at New Art
stay away from the Road Less Traveled
Kelly Moore the originator of Multi-Crappia
Big Horn Sheep
clik hear to read & see bout our trip to South Dakota to photo wild horses...
heres a picture of me dropping a Dark Bird on Cadillac Ranch in Texas last month
the Return of the Tesuque Flea Market
BURROS Truth sayers of the Southwest!
clik hear to buy an art book for a christmas present
photos of Christmas Eve at Dark Bird Studio
clik four a new Picture of me at the flea market
clik hear and tale me what you think
come sea me at the flea
or drop by the alley and sea
kat fend off my paintings while
she whispers to
horses
thank you
for
getting off the main road (thats a DARK BIRD folks)
and looking at art by a guy
who paints at a
flea market
OR
sighn my guestbook and tale me what u think
s
sign the guest book if you want to leave a mark
the New Book..."Absurdity is my Friend"
back to the front page (more words & art)