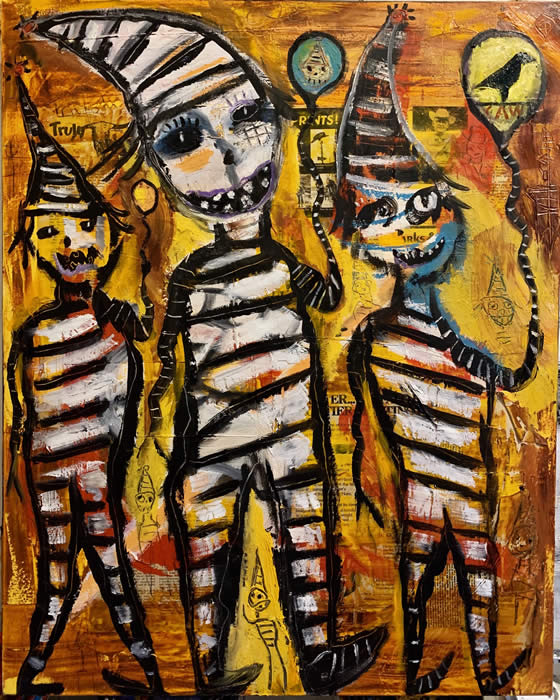 Truly Tricksters---SOULD
24 x 30 oily on stretched canvas
theyre baaaaaaack
Dark Bird Trading Post Store Link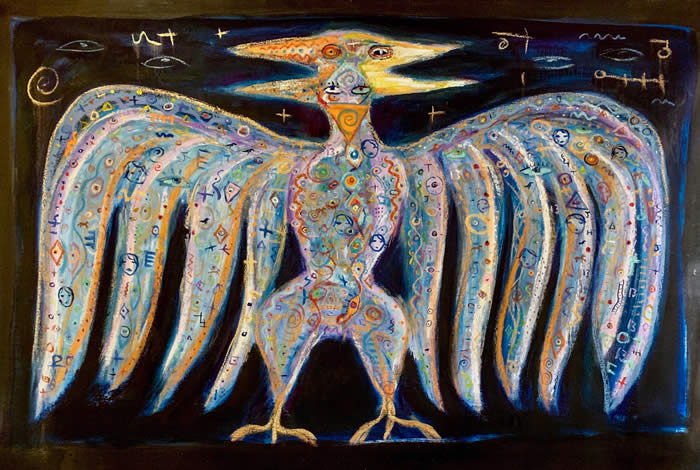 Double Phoenix
about 40 x 60 oily on loose canvas
some call it
being born again
some call it Never Say Die
others simply call it
rising from the Ashes
but when theyve tried to
stop you more than once
i call it
Double Phoenix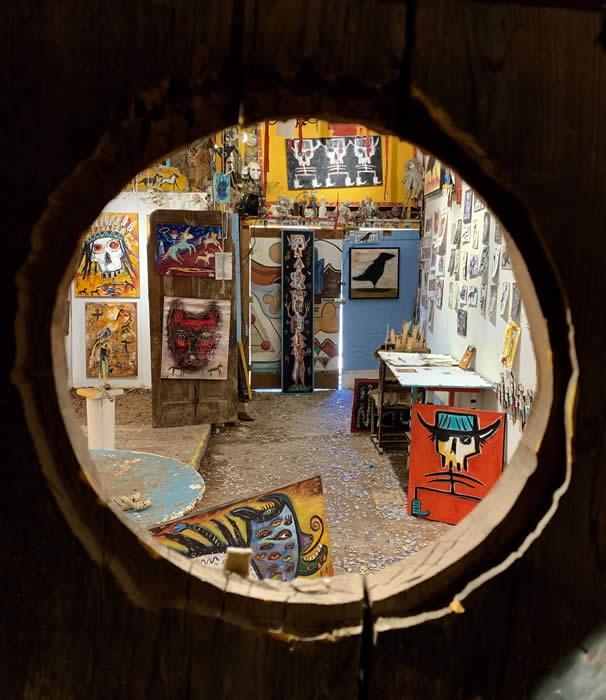 Dark Bird Palace Portal...
a view into the front barn
email me at kelly@kellymoore.net for great prices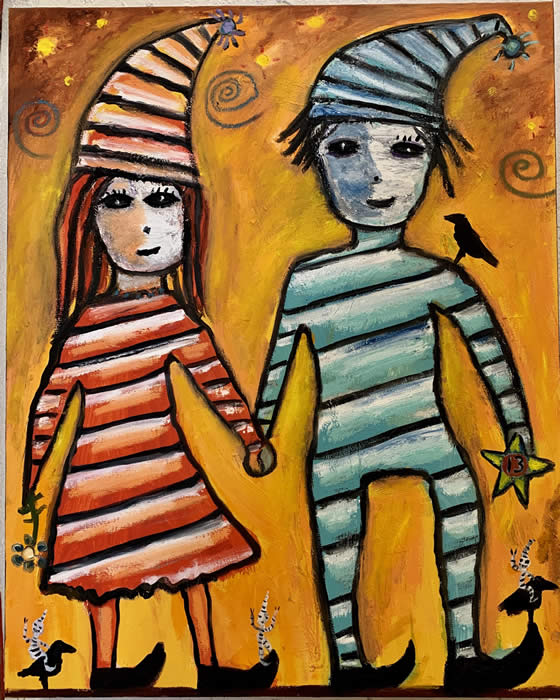 Trickster Couple---SOULD
24 x 30 oily on stretched canvas
live like a trickster
or
die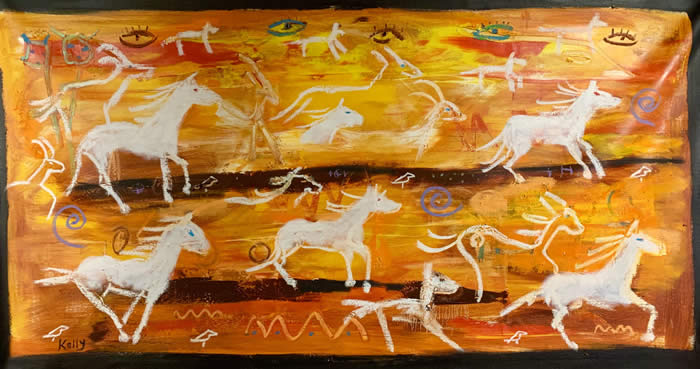 Ghost Horses
60 x 35 oily on loose canvas
being around
wild horses
with a feral Kat
with a Camera
is strangely
inspiring

Angels
41 x 14 wood and house paint
this is pretty freakn original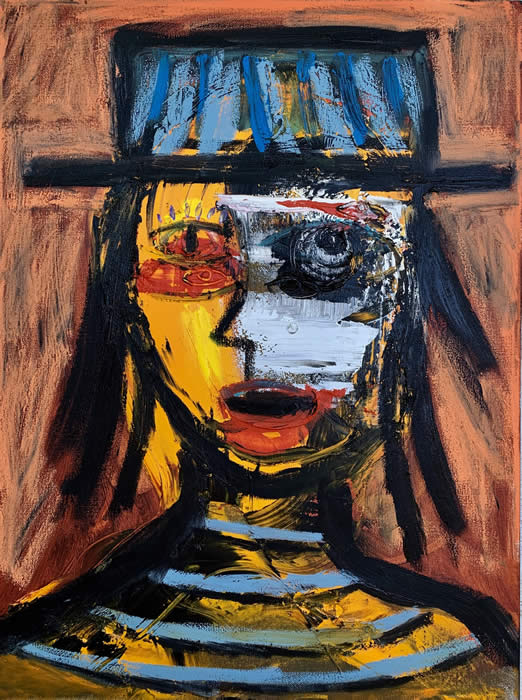 Half Shaman
18 x 24 oily on sttretchd canvas
too much purity in the world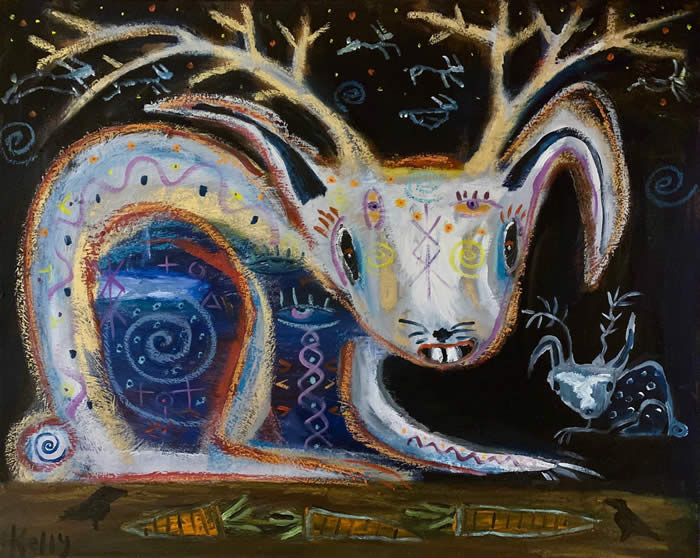 Bad Jackalope---SOULD
24 x 30 oily on Stretched Canvas
ive seen one too many
cute Jackalopes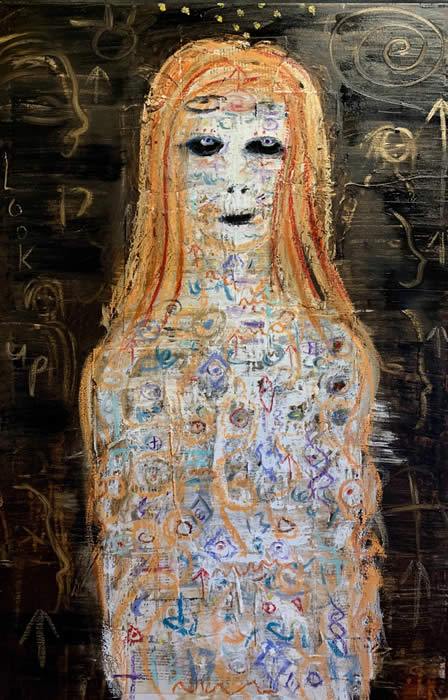 Siren
24 x 36 oily on stretched canvas
available 24/7 any where anytime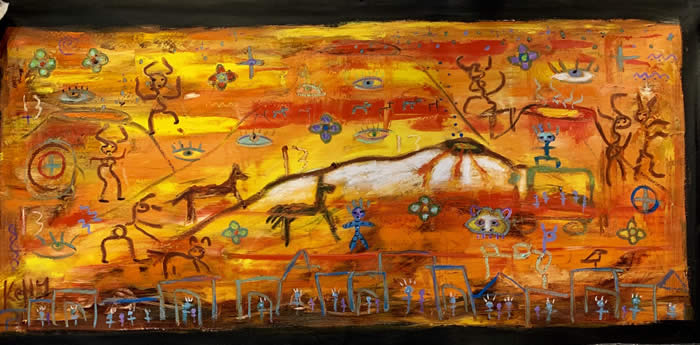 Volcano Land
37 x 62 on loose canvas
my mind
lives in a mythic landscape that
is about to manifest in a
real world kinda way
Dead Cowboy Angels
30 x 48 inches stretched canvas
to say i love this painting is an understatement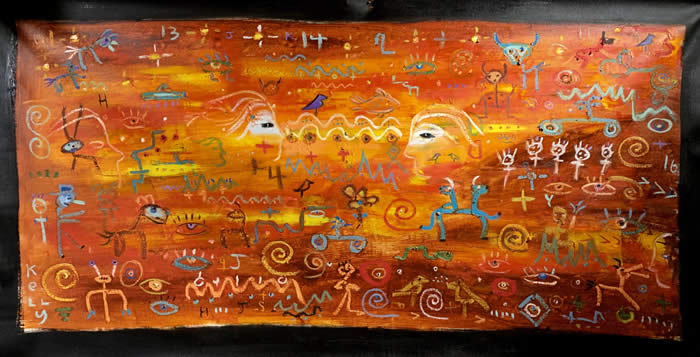 Desert Vision
about 61 x 33 inches loose canvas
i was probbably
crawling arounds in the desert in another
lifetime scrawling with charcoal on rocks
leaving Dark Bird Petrogylphs behind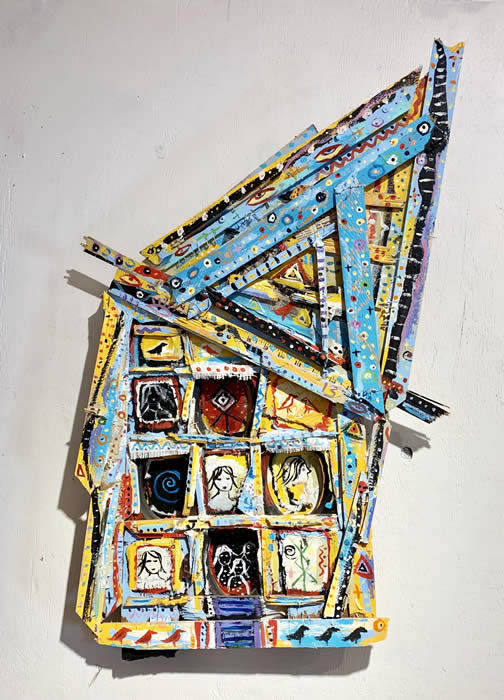 Crooked House
about 30 inches tall
dont we all live in a Crooked House?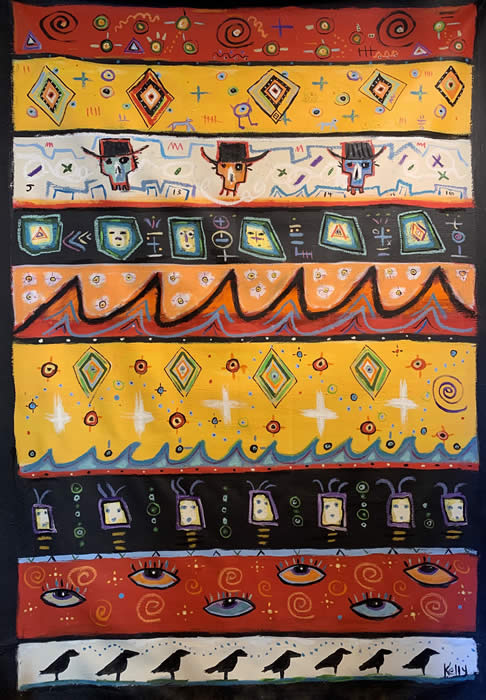 DC CODE
about 45 x 62 inches on loose canvas
iconic symbolic corvidic prophetic if you get it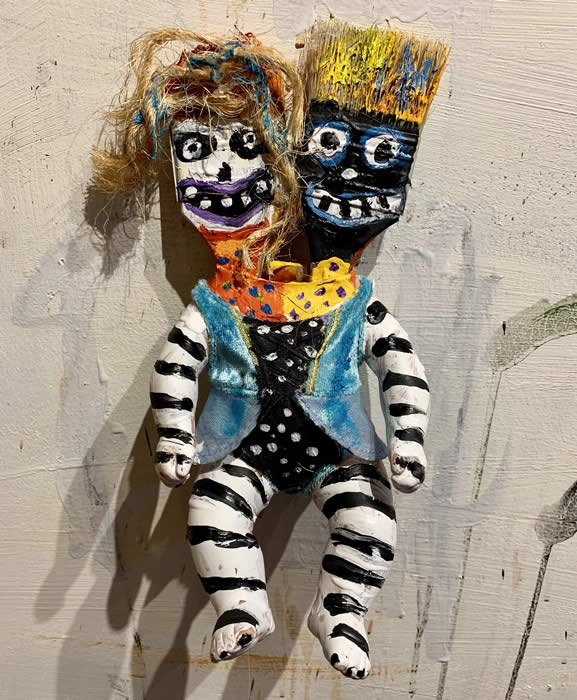 Dark Bird Lobotomy
about 14 inches tall
it doesnt hurt very much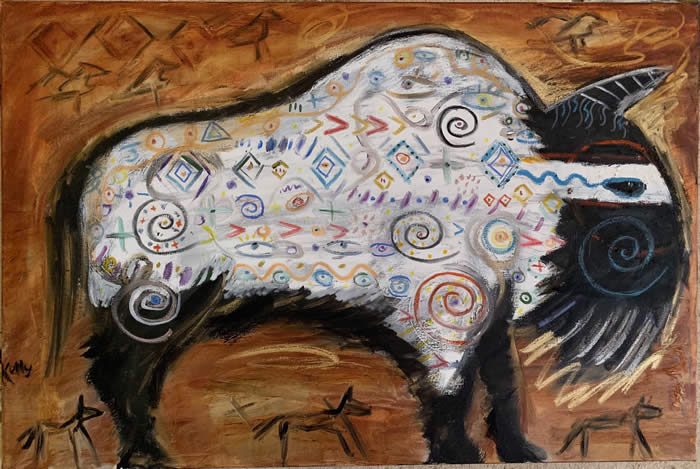 White BUffalo---SOULD
24 x 36 inches on stretched canvas
i am white ya know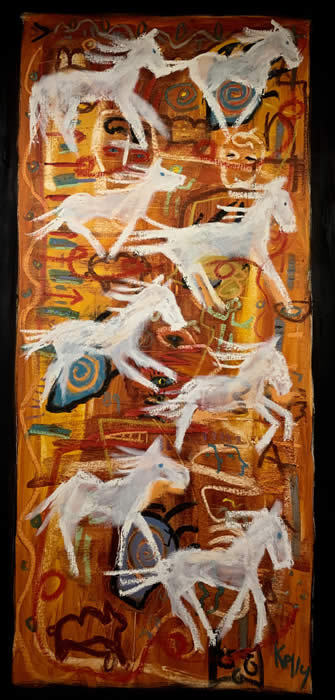 Wild Horses
about 30 x 60 inches on loose canvas
lovely horsies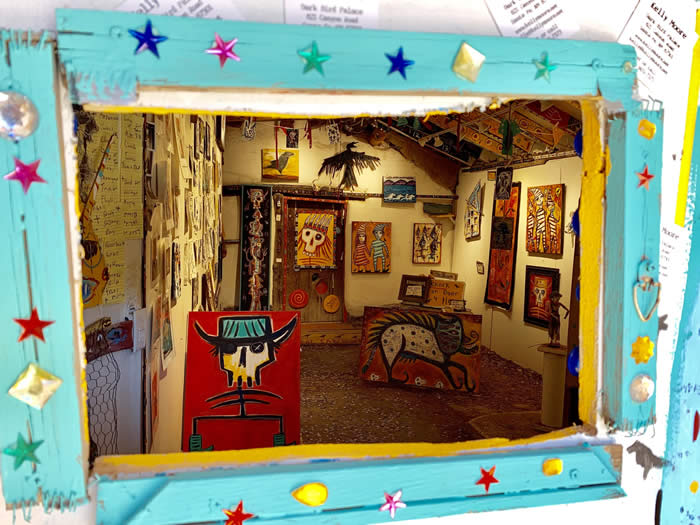 Dark Bird Palace Window is open 24/7
(may turn it into a drive up window
pick up ur art and a side of fries and a coke)
email me at kelly@kellymoore.net for great prices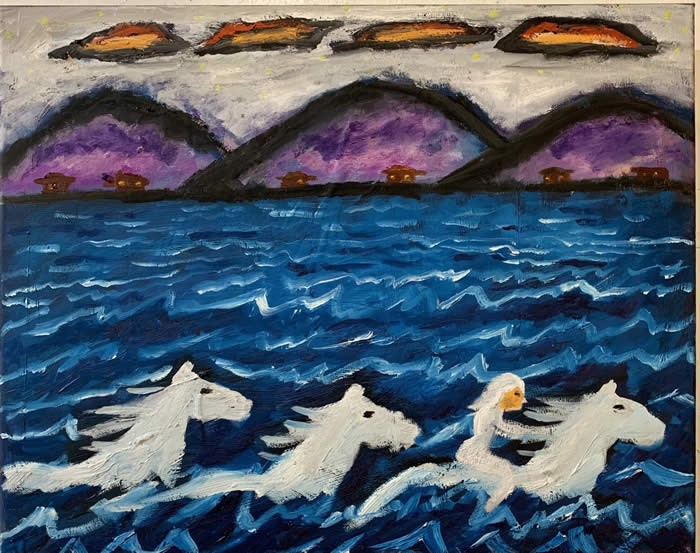 Rescue
16 x 20 oily on loose canvas
every day
is a fight for what you want
how you want to live
how you want to die
dont let someone else
take whats yours
and put a stick in
your eye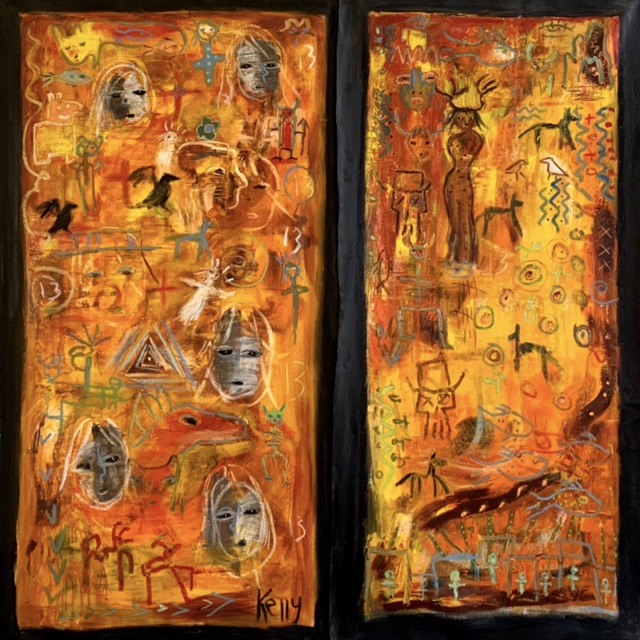 Large Oilys on Loose Canvas
both around 35 x 60
i feel this paintings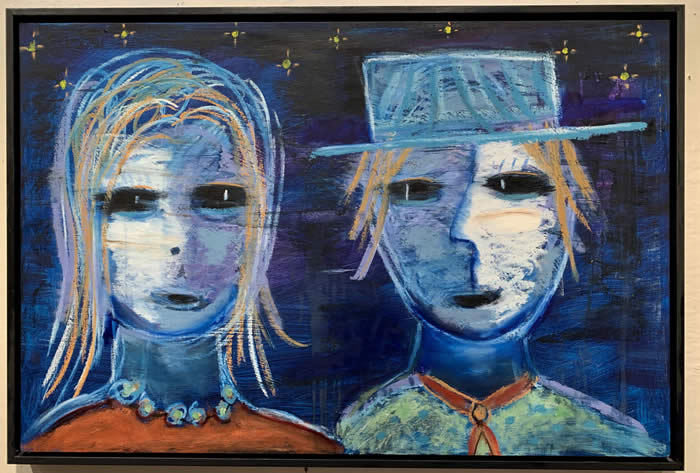 Lunar Love
38 x 26 oily on board simply framed
Lurvers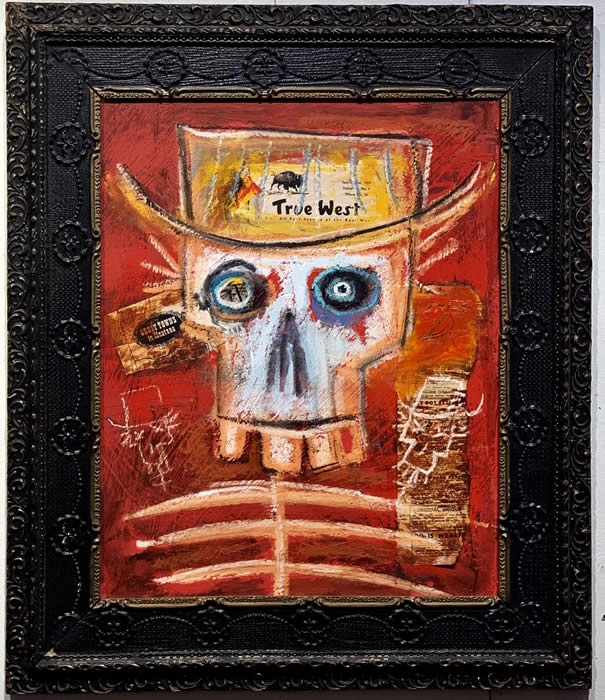 True West Dead Cowboy
16 x 20 oily on a board plus 3inchs vintage frame
hes sitting right here next to me
(doesnt say much but a great listener)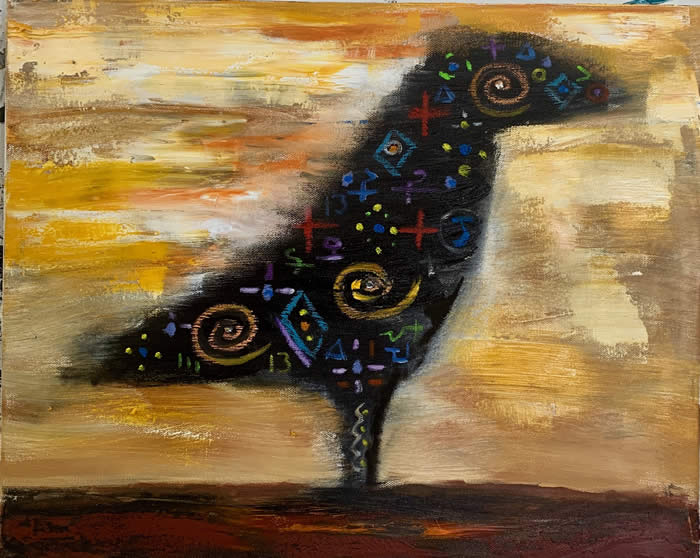 Dark Bird Code 82319
16 x 20 oily on stretched canvas
every day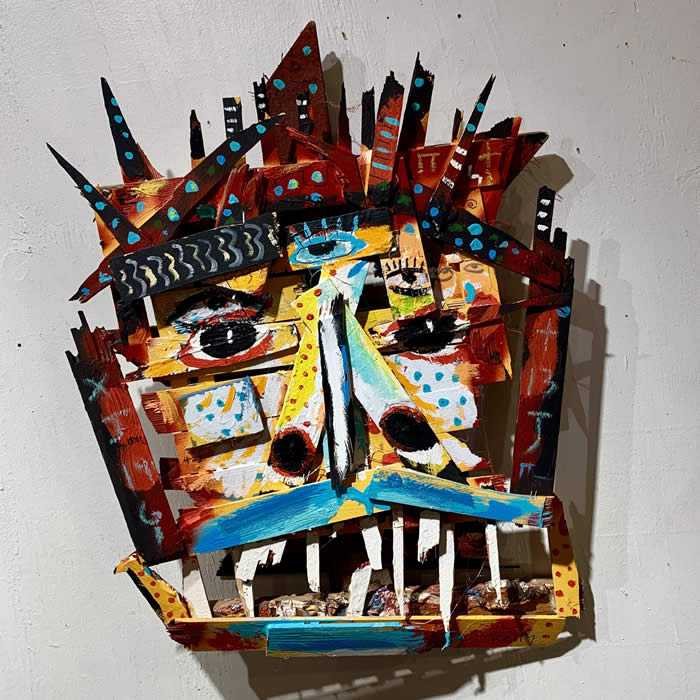 Snaggle Tooth
about 24 inches tall
my mask are certifiable unique
multicrappia deluxe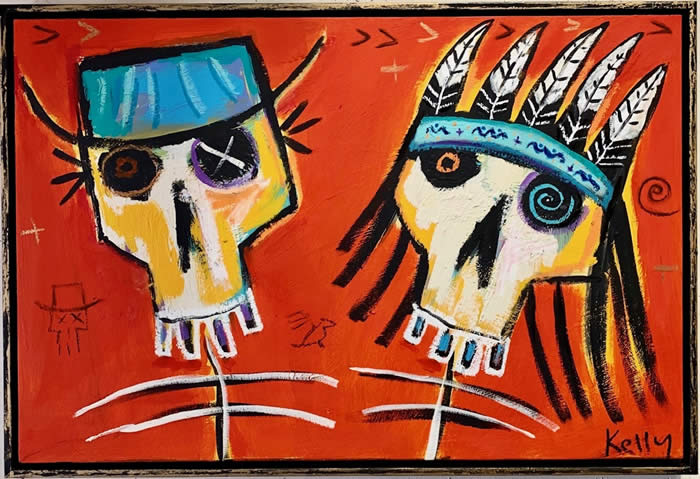 Dead Cowboy and Indian
27 x 36 oily on board with a simple frame
we are all one big happy family
clik hear 4 Dark BIRD Palace at NIGHT
a few animals from a drive in the west
Clay Allison New Mexico Outlaw
Join my Monthly Art Newsletter for First Looks at New Art
stay away from the Road Less Traveled
Kelly Moore the originator of Multi-Crappia
Big Horn Sheep
clik hear to read & see bout our trip to South Dakota to photo wild horses...
heres a picture of me dropping a Dark Bird on Cadillac Ranch in Texas last month
the Return of the Tesuque Flea Market
BURROS Truth sayers of the Southwest!
clik hear to buy an art book for a christmas present
photos of Christmas Eve at Dark Bird Studio
clik four a new Picture of me at the flea market
clik hear and tale me what you think
come sea me at the flea
or drop by the alley and sea
kat fend off my paintings while
she whispers to
horses
thank you
for
getting off the main road (thats a DARK BIRD folks)
and looking at art by a guy
who paints at a
flea market
OR
sighn my guestbook and tale me what u think
s
sign the guest book if you want to leave a mark
the New Book..."Absurdity is my Friend"
back to the front page (more words & art)