Big Freakn Winter Sale
(from now til i say its over)
(email me for great prices)
kellykelly at kellymoore.netkell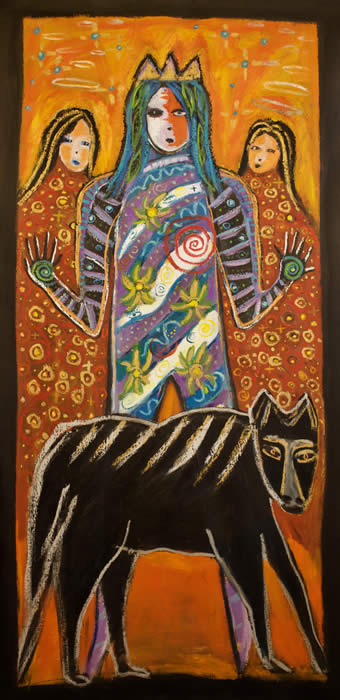 Protection Painting of the Eternal Heart
65 x 35 oily on loose canvas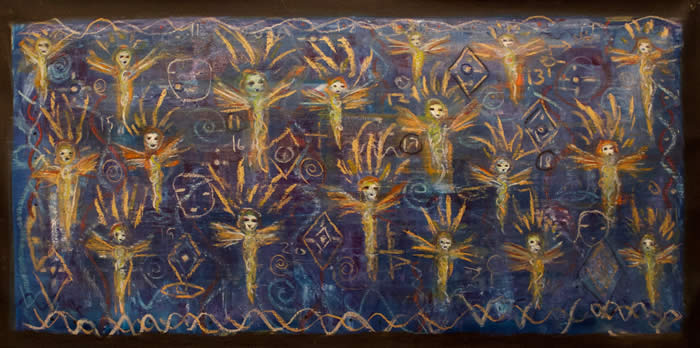 Desert Angels
34 x 65 oily on loose canvas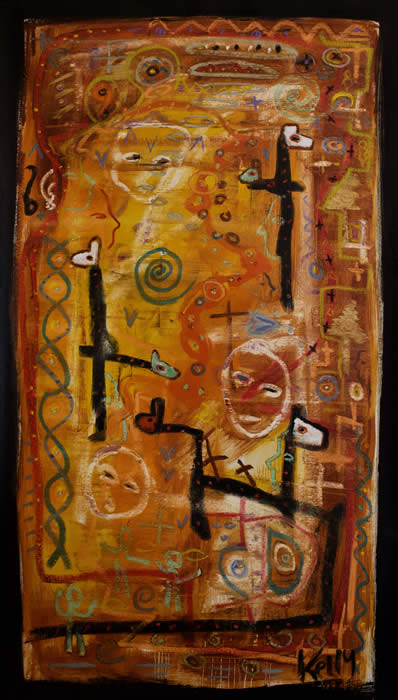 Look Outs
37 x 64 oily on loose canvas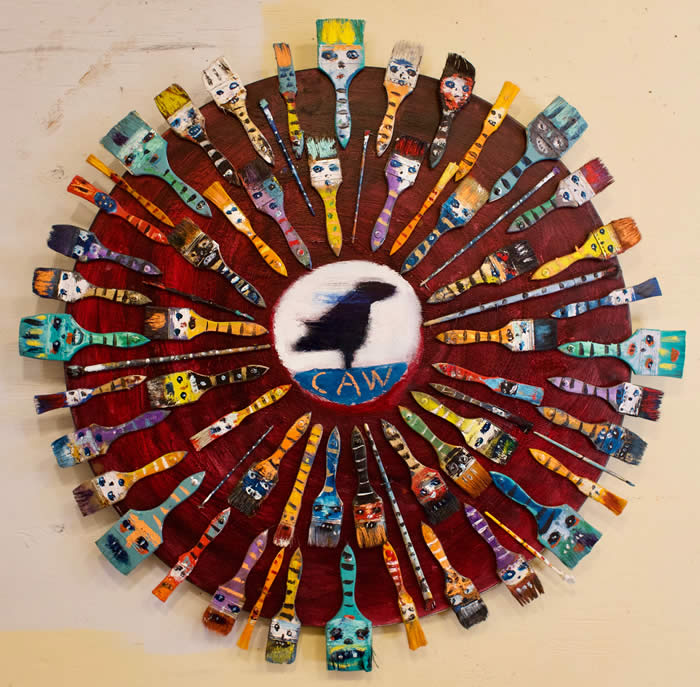 Dark Bird Mandala
about 36 inches diameter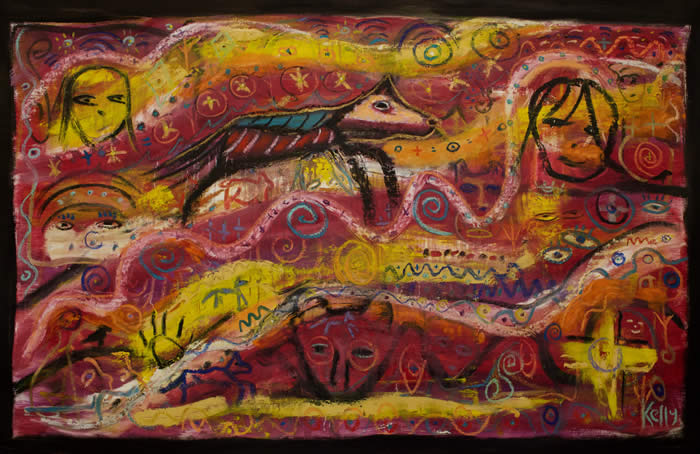 Coyote Moon
42 x 65 oily on loose canvas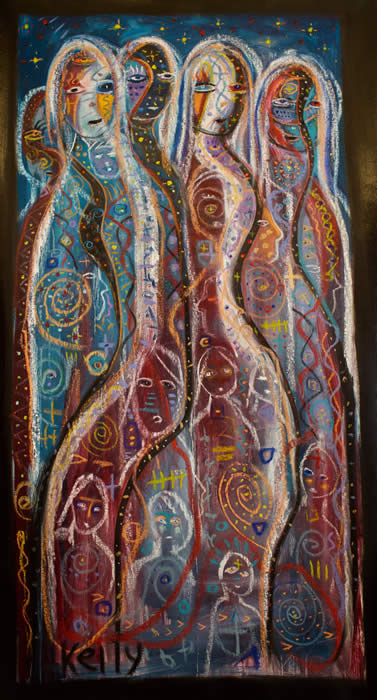 Cosmic Rivers
65 x 35 oily on loose canvas
Trickster Gossip
40 x 16 oily on stretched canvas
they are talking about you

....................

Krazy Krow Totem &
Dead Cowboy Totem
both 80 x 13 oily on wood
strong Totems!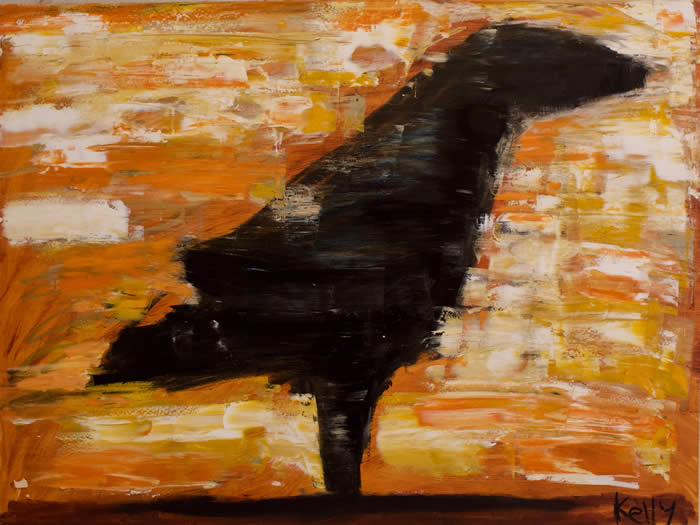 Dark Bird
30 x 40 oily on a nice bord ez hang on the back
iconic Dark Bird!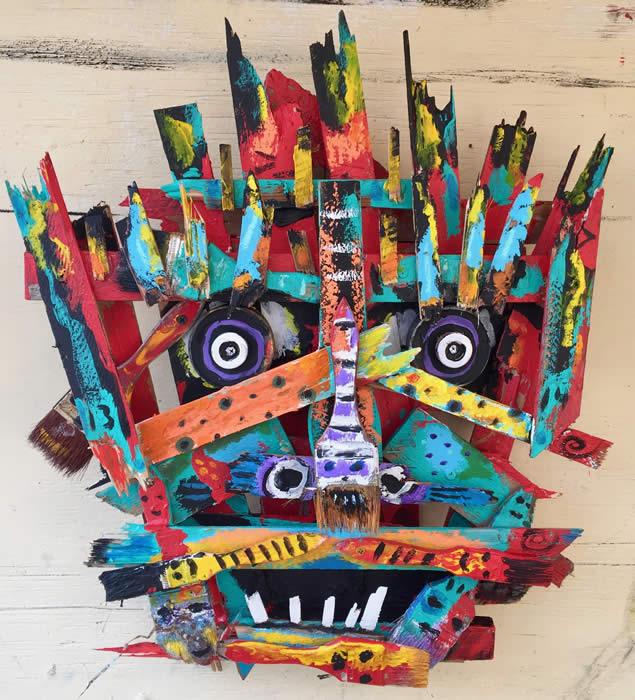 Mask
about 28 inches to to bottom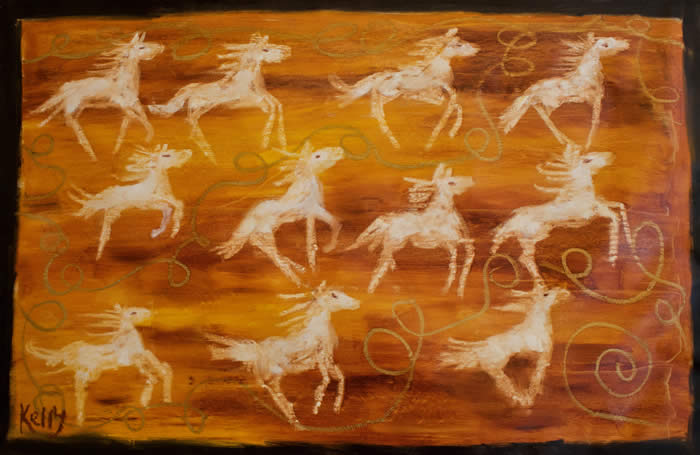 Wild Horse Stampede
42 x 60 oily on loose canvas
beautiful piece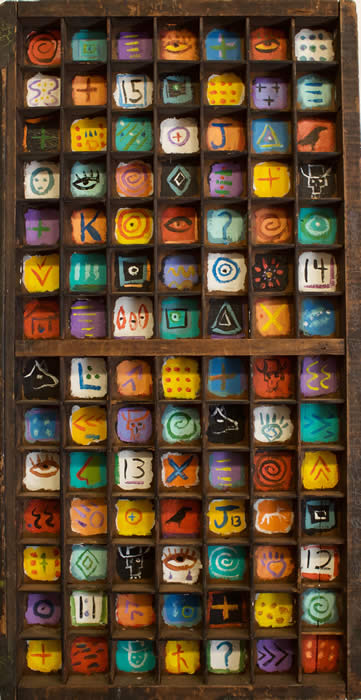 Dark Bird Font
32 x 17 on old newspaper font bord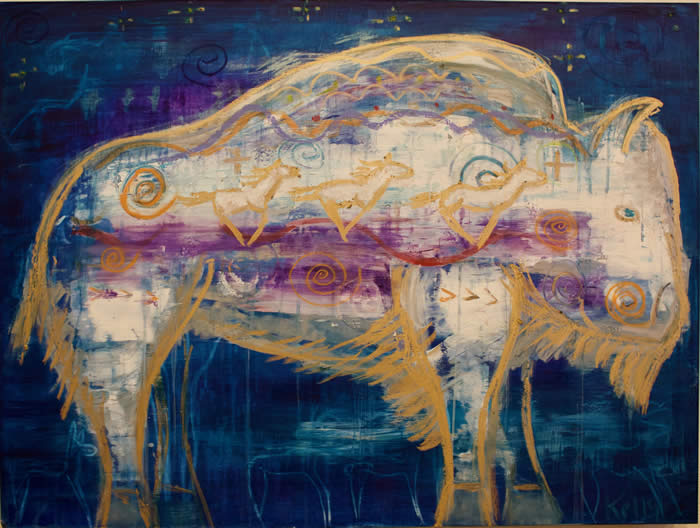 White Buffalo
30 x 40 on a nice bord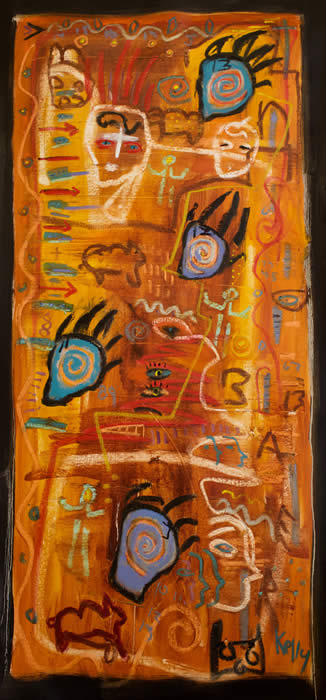 Bear Tracks
about 63 x 32 oily on loose canvas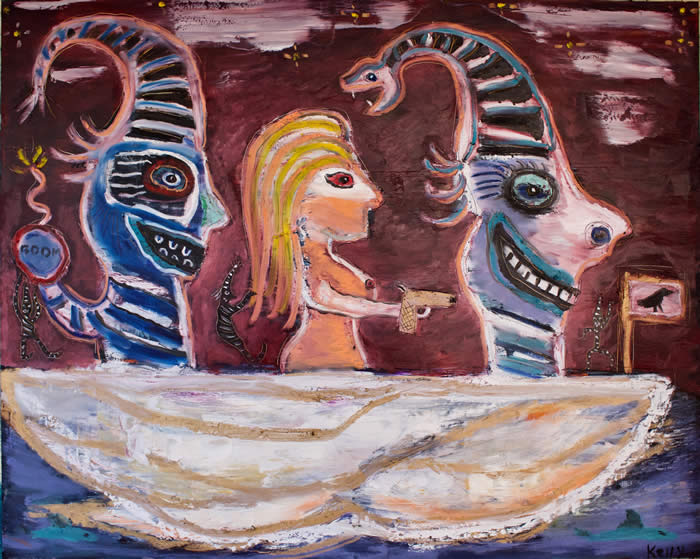 Kidnapped
24 x 30 oily on a nice bord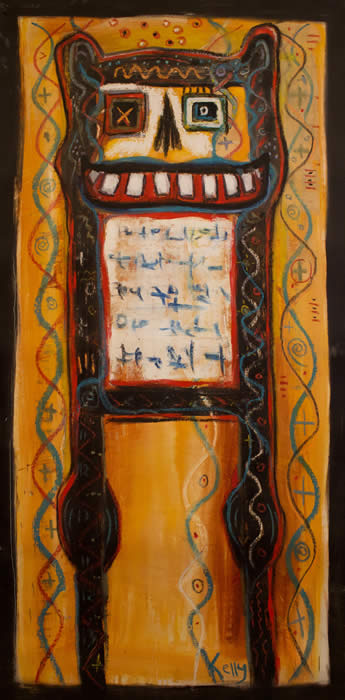 Mr Mojo
33 x 65 oily on loose cnvas
Desert Dawgs
30 x 40 oily on a nice bord

Bear Totem
27 x 64 oily on loose canvas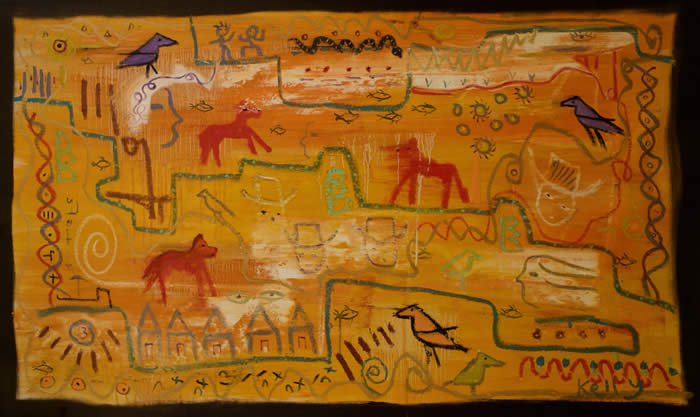 Red Dawgs in the Desert
38 x 62 oily on loose canvas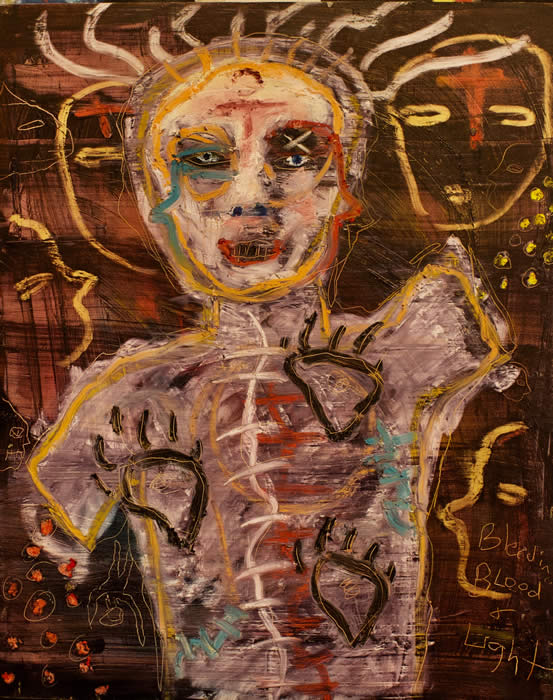 Blood and Light
16 x 20 oily on bord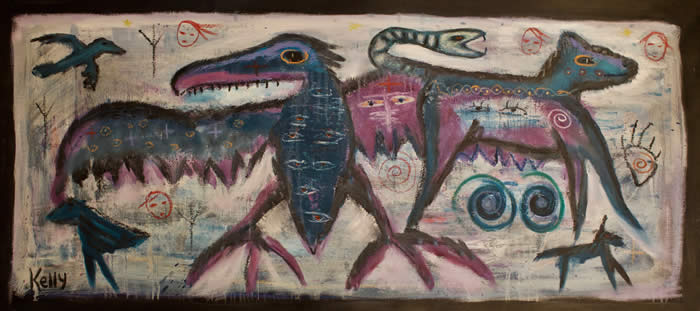 Raven, Snake, Wolf
31 x 64 oily on a loose canvas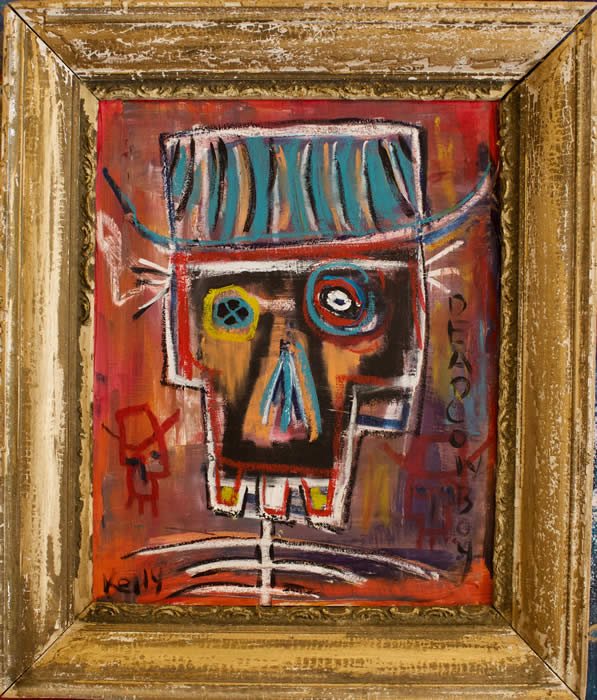 Red Dead Cowboy Framed
26 x 22 oily on a nice bord

Three Amigos
12 x 36 oily on a nice wood bord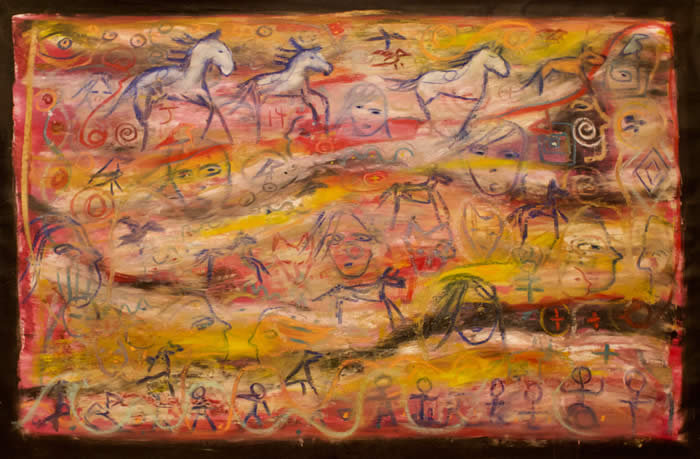 Horse Dream
about 64 x 38 oily on loose cavnvas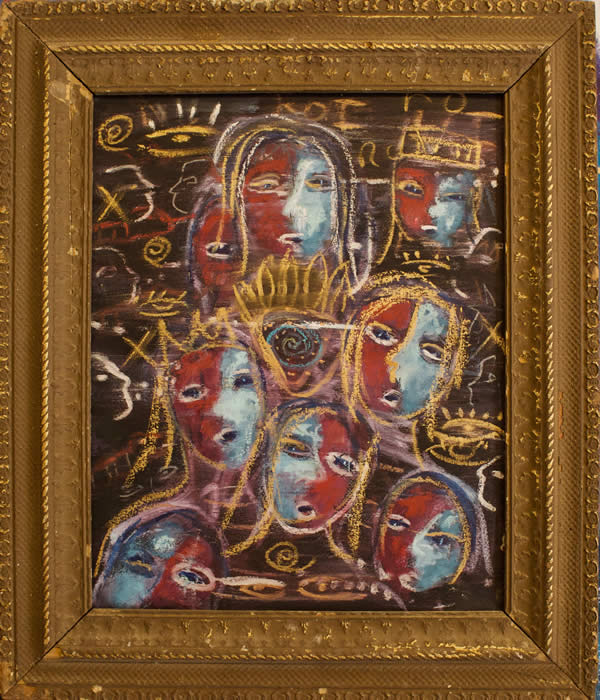 7 Kings
24 x 23 oily framed

ProngHorn and Green Turtles
25 x 64 oily on loose canvas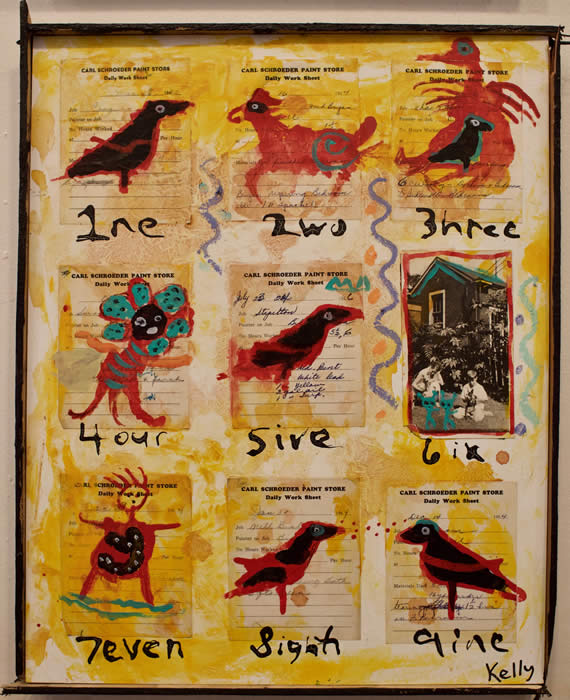 9ine
16 x 20 multicrappia on a good bord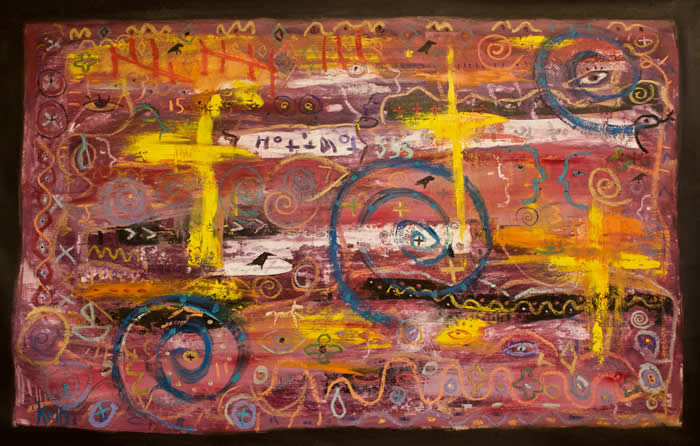 Spirals and Crosses
about 64 x 39 inches oily on loose canvas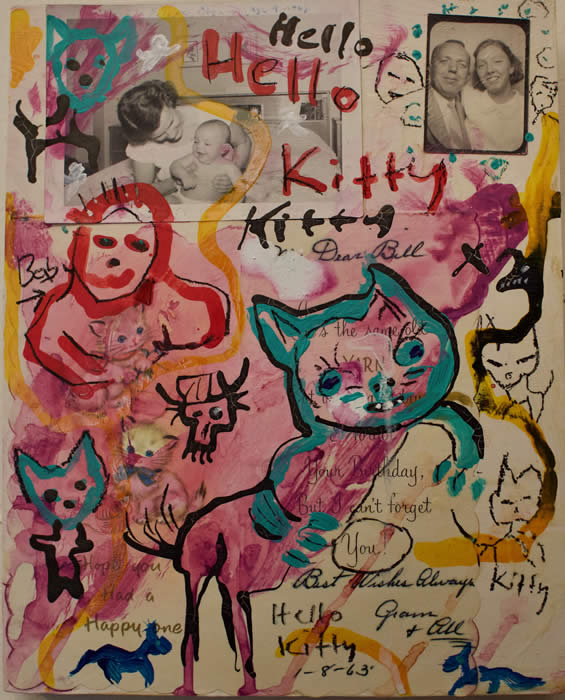 Hello Kitty
8 x 10 multicrappia on a wood bord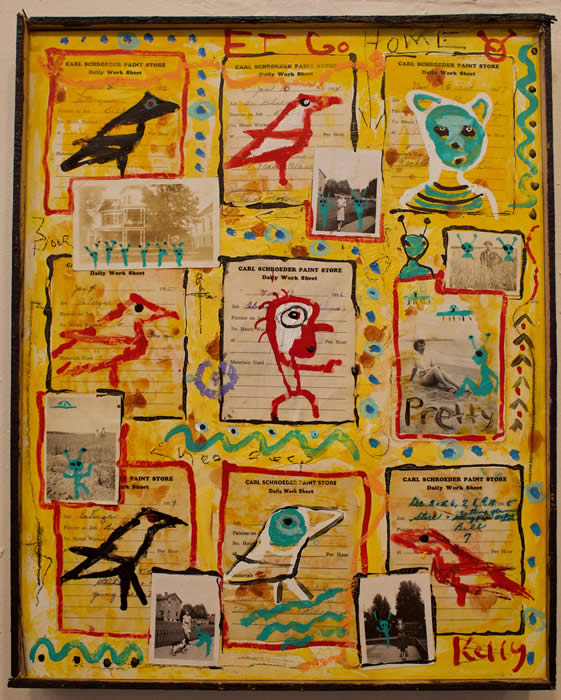 Dark Birds and UFO's
16 x 20 muliticrappia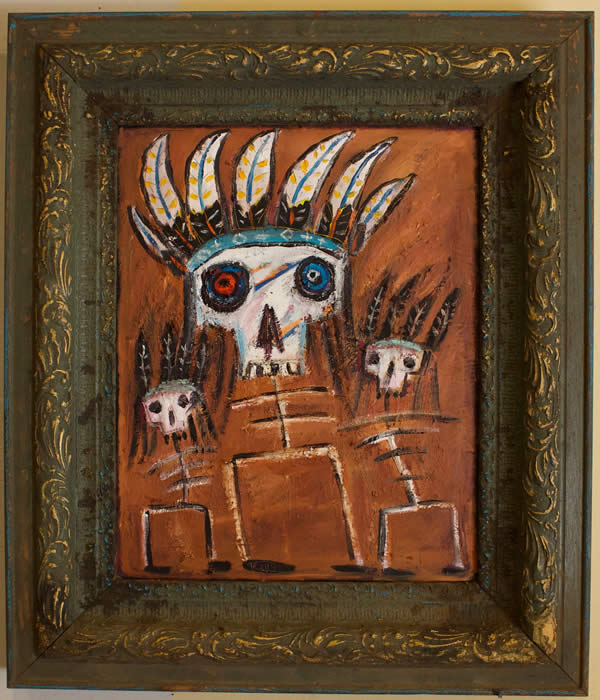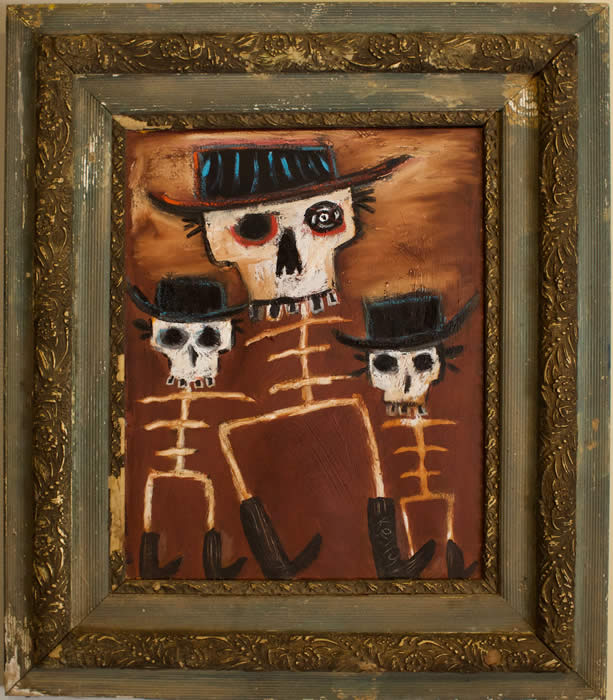 Dead Cowboys and Dead Indians
two paintings each 16 x 20 with a nice old frame for both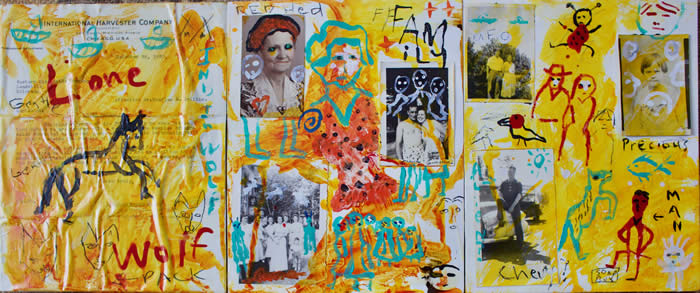 Lone Wolf, Family & Precious
three 8 x10s on wood panels that can be sold together or separate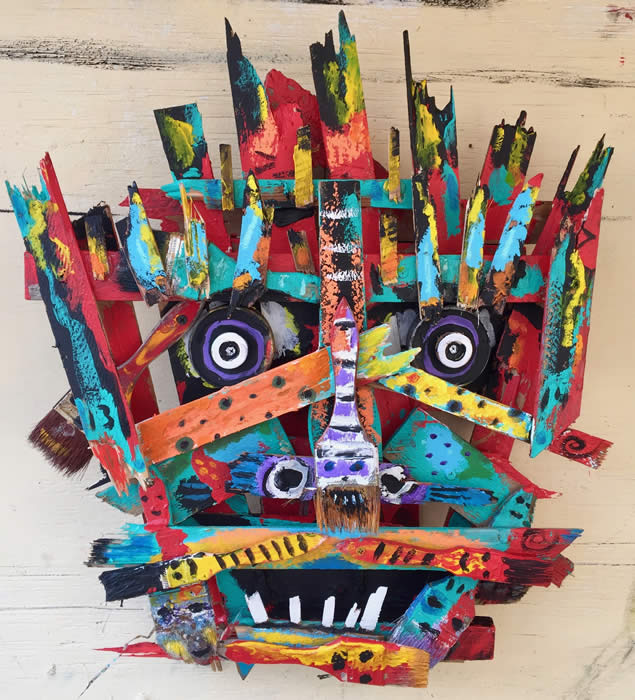 Jack
about 26 inches tall and wide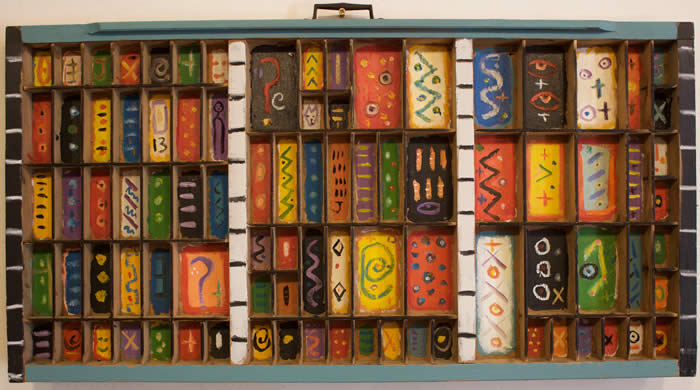 Dark Bird Font 2
about 17 x 32 on an old font bord
email me at kelly@kellymoore.net
a few animals from a drive in the west
Clay Allison New Mexico Outlaw
Join my Monthly Art Newsletter for First Looks at New Art
stay away from the Road Less Traveled
Kelly Moore the originator of Multi-Crappia
Big Horn Sheep
clik hear to read & see bout our trip to South Dakota to photo wild horses...
heres a picture of me dropping a Dark Bird on Cadillac Ranch in Texas last month
the Return of the Tesuque Flea Market
BURROS Truth sayers of the Southwest!
clik hear to buy an art book for a christmas present
photos of Christmas Eve at Dark Bird Studio
clik four a new Picture of me at the flea market
clik hear and tale me what you think
come sea me at the flea
or drop by the alley and sea
kat fend off my paintings while
she whispers to
horses
thank you
for
getting off the main road (thats a DARK BIRD folks)
and looking at art by a guy
who paints at a
flea market
OR
sighn my guestbook and tale me what u think
s
sign the guest book if you want to leave a mark
the New Book..."Absurdity is my Friend"
back to the front page (more words & art)