(email me for GREAT prices)
kellykelly at kellymoore.netkell
NEW AVAILABLE ART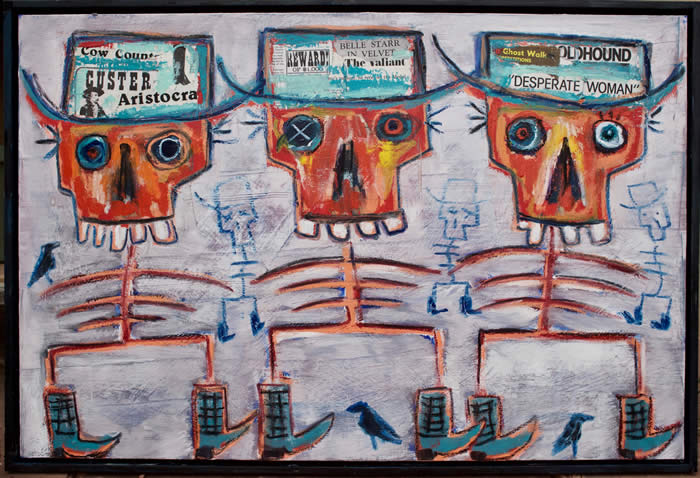 $1000 Reward for Three Dead Cowboys
24 x 36 oily on simply framed board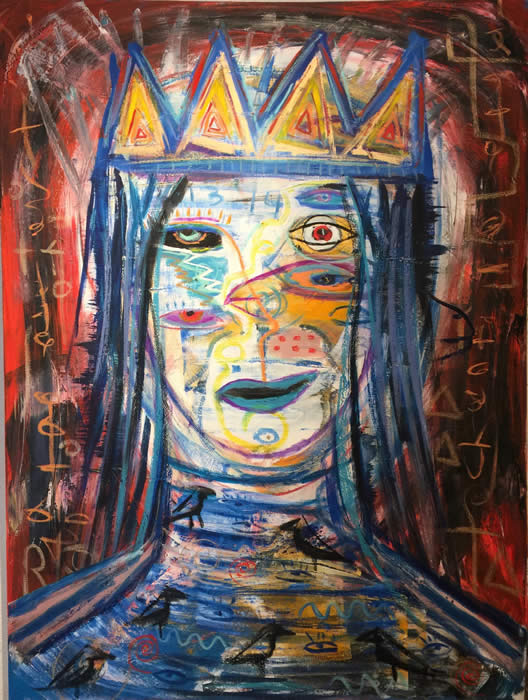 Hawk Royale
36 x 48 oily on loose canvas
Big Statement piece!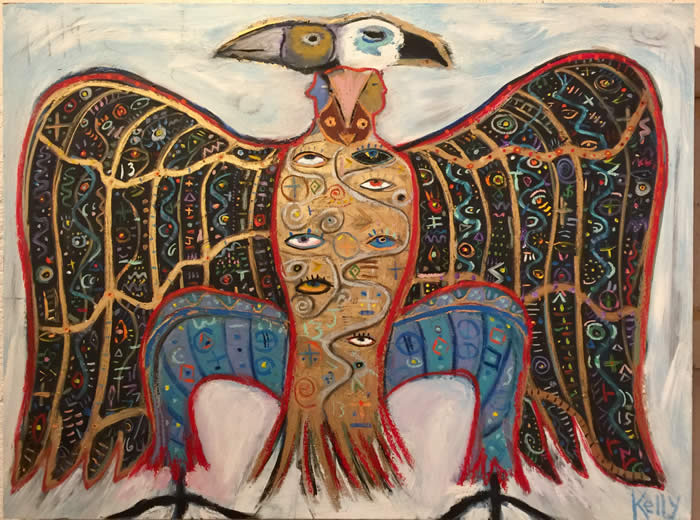 Double Eagle
30 x 40 oily on a nice bord
what is the code on your wings?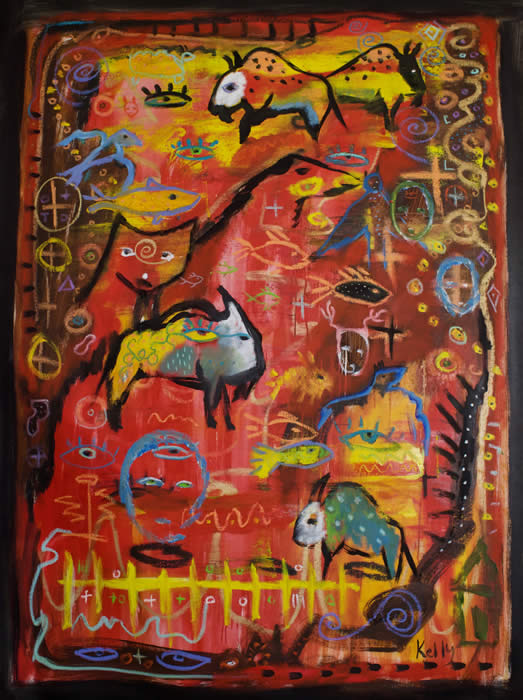 Buffalo Butte
46 x 62 oily on loose canvas
please email me with questions about
art, price inquiries
and reports of any
BIG foot or UFO sightings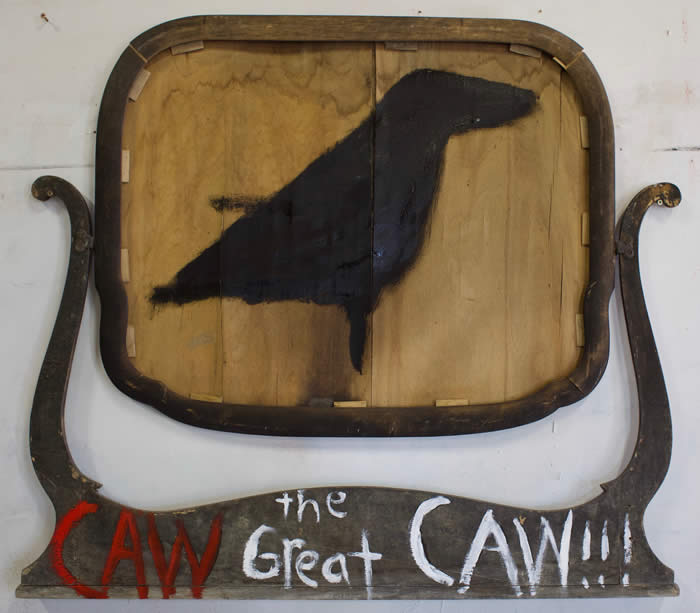 Caw the Great Caw
39 x 34 oily on dresser mirror
i love old antiques to paint on and this one has lots of great mojo!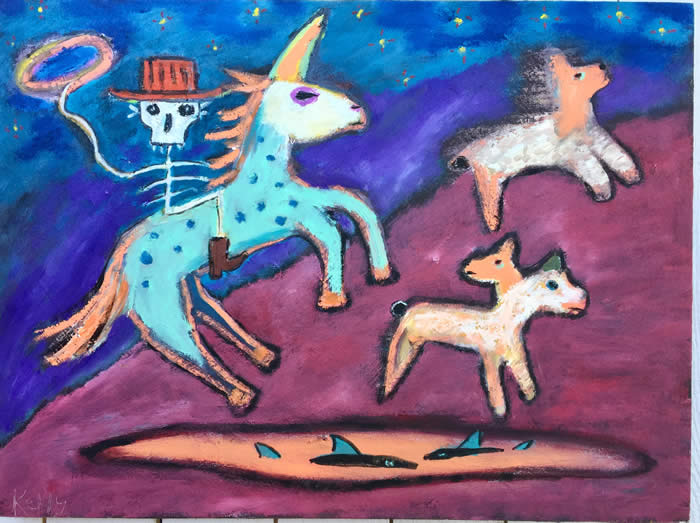 Jumping the Shark
16 x 24 oily on a nice bord ez to hang
a friend of mine
told me thats the only thing i do
is jump
sharks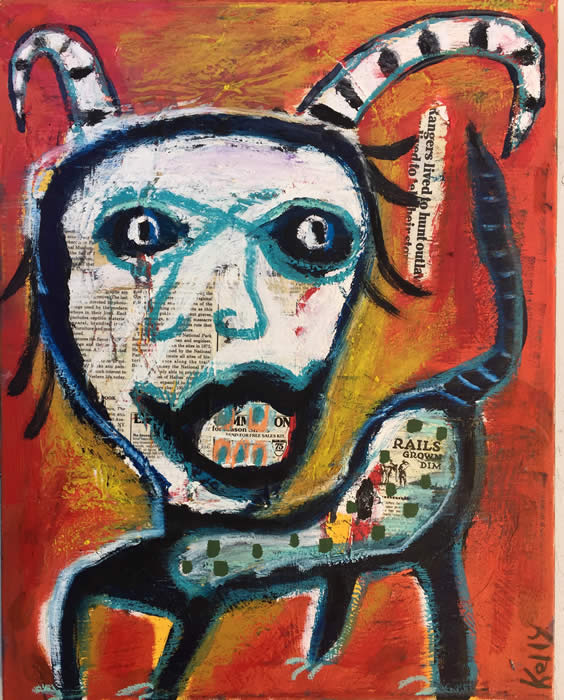 Trickster Dawg
16 x 20 oily on stretched canvas
feisty little devil isnt he?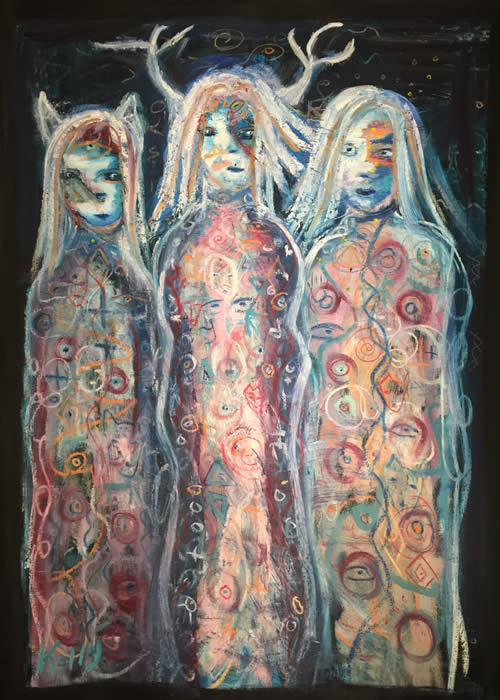 Desert Spirits---SOULD
63 x 43 oily on loose canvas
a beautiful piece of art that someone will love for years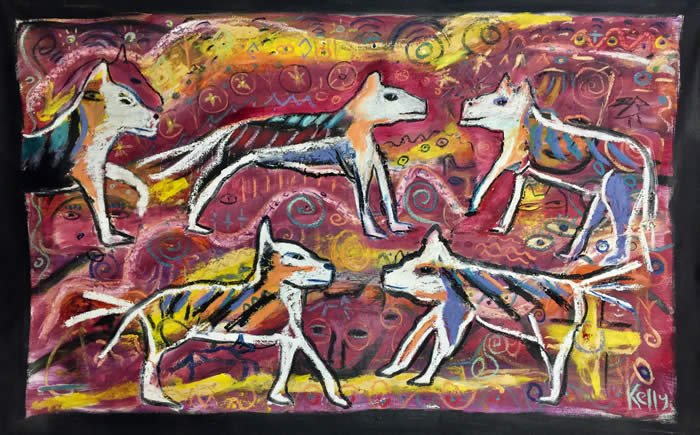 Coyote Moon
about 63 x 45 oily lon loose canvas
i live near a white church where the
coyotoes howl at the
autumn moon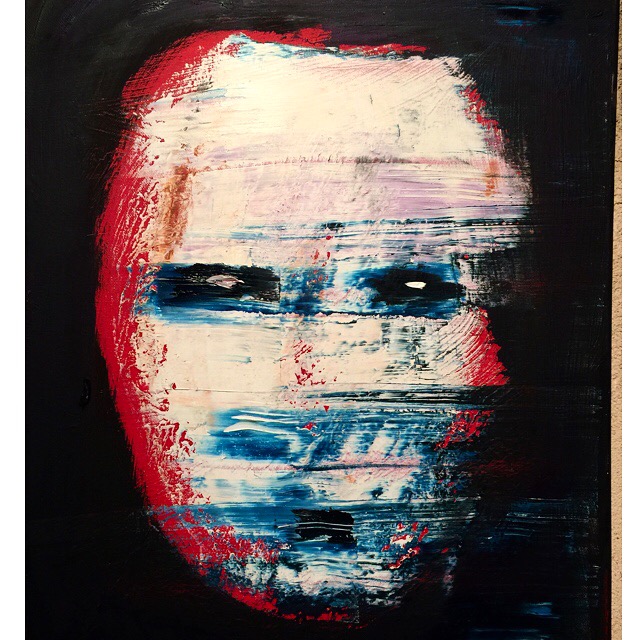 Face
16 x 20 oily on stretched canvas
truth (untruth)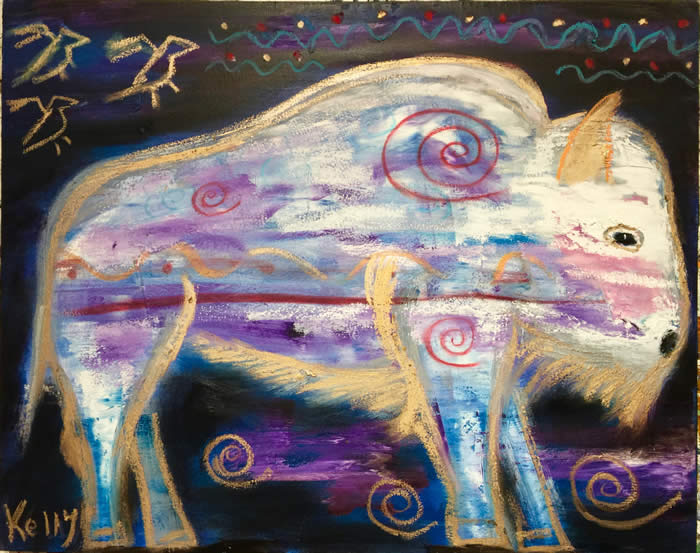 White Buffalo--SOULD
24 x 30 oily on a nice bord
i love my Buffalo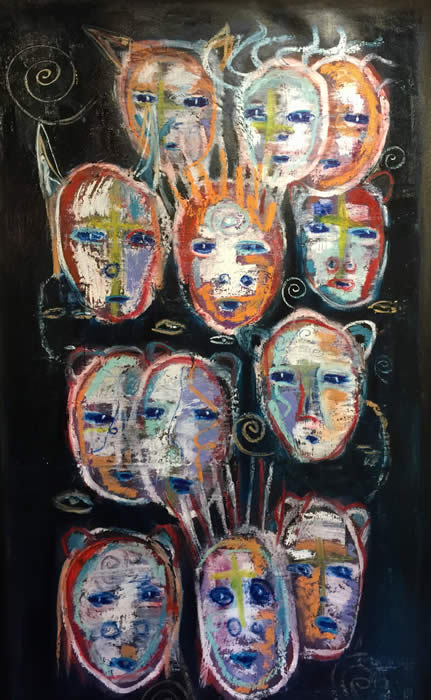 Underworld
oily on loose canvas about 38 x 62
a little glare in the top right corner
or maybe thats a ghost trying to
peak through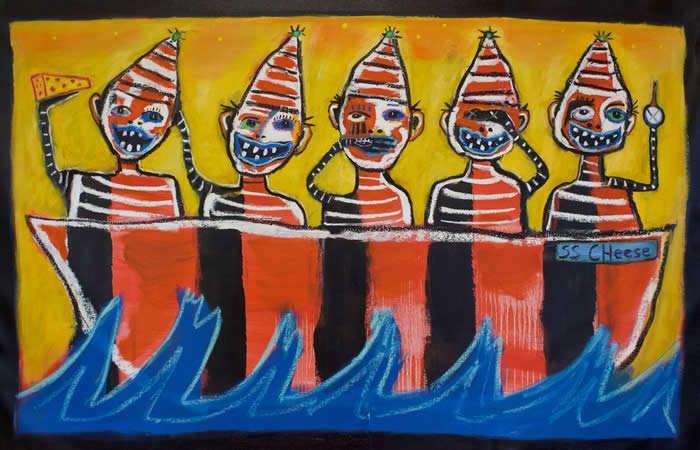 SS Cheese
40 x 60 oily on loose canvas
anarchy feels great when things seem
impossible or just
bad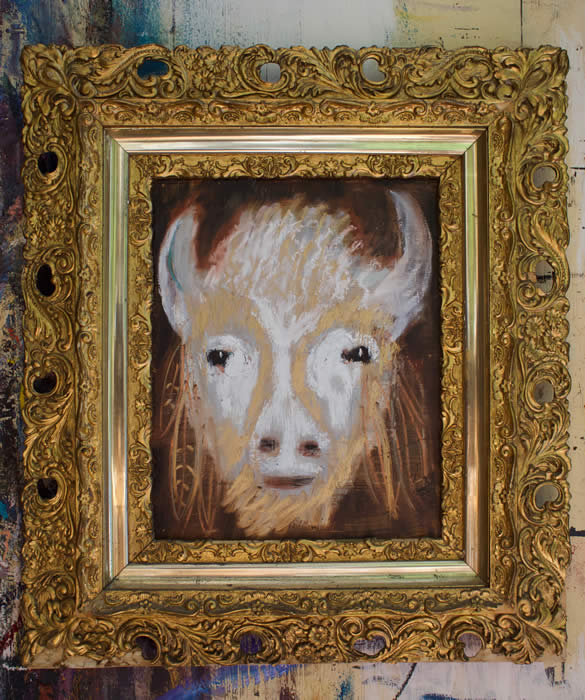 White Buffalo
16 x 20 oil on wood panel with antique frame
fantastic piece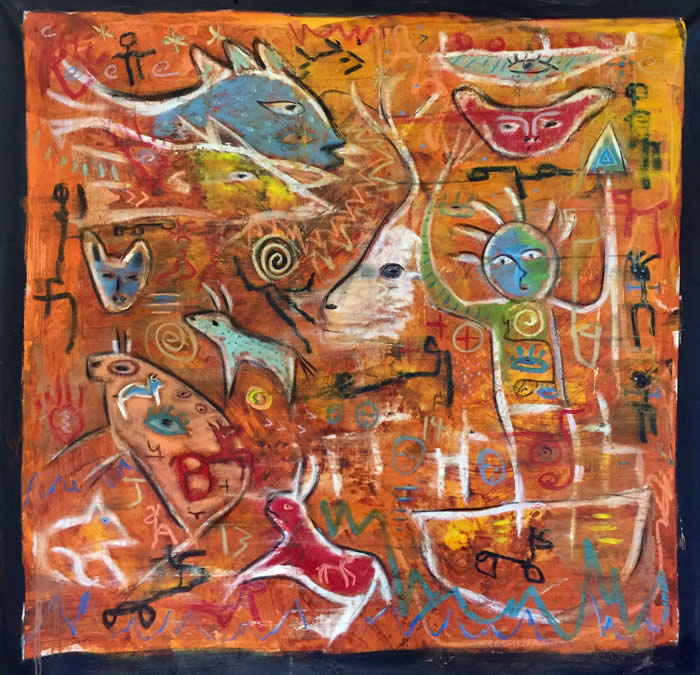 Desert Safari
about 64 x 64 oily on loose canvas
a map to your inner gold mine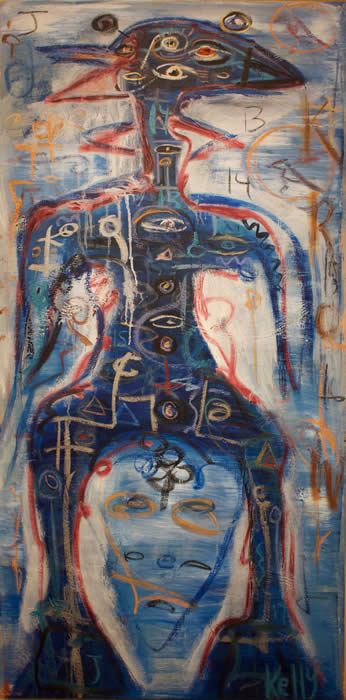 Dark Bird Alchemy
24 x 48 stretched canvas
this painting takes you off the grid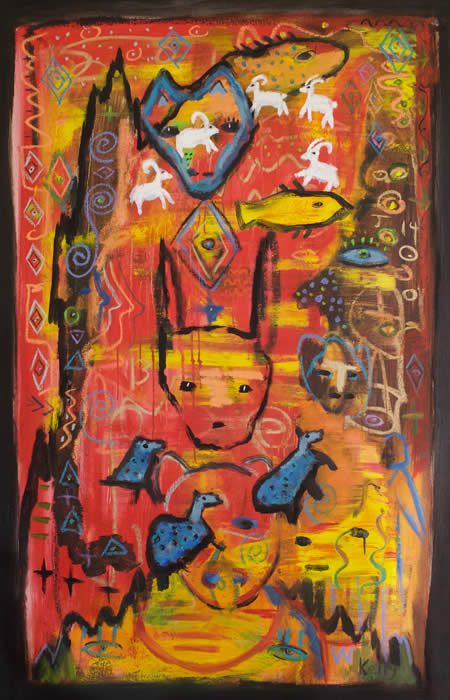 Big Horn Mountain
40 x 62 oily on loose canvas
have you been?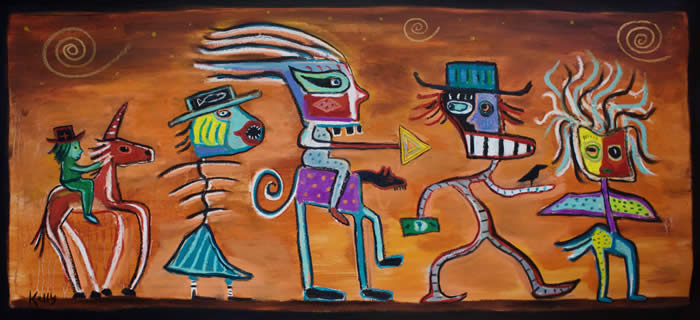 Trout Pout and Wild Child
they live close to the Volcano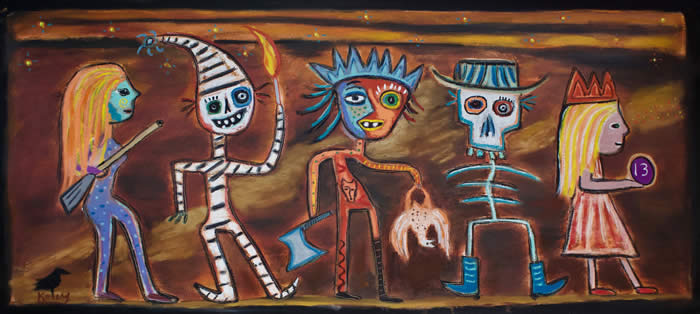 Killing the Chicken
65 x 31 oily on loose canvas
everyone has to do the dirty work sometimes

Preach
74 x 28 oily on loose canvas
im a well known preacher of the gospel of WTF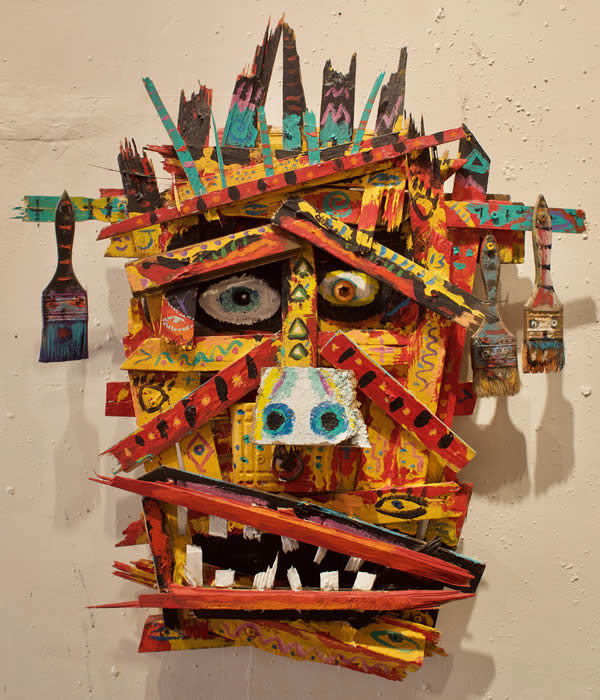 Howard
26 x 30 of glorius multicrappia
i had a fancy pants art collector on canyon road tell me this was
fantastic but he wouldnt buy it because
im
a
nobody

Dead Indian Totem
about 17 x 80 inchess
poor photo on the lower portion but i can get a better one later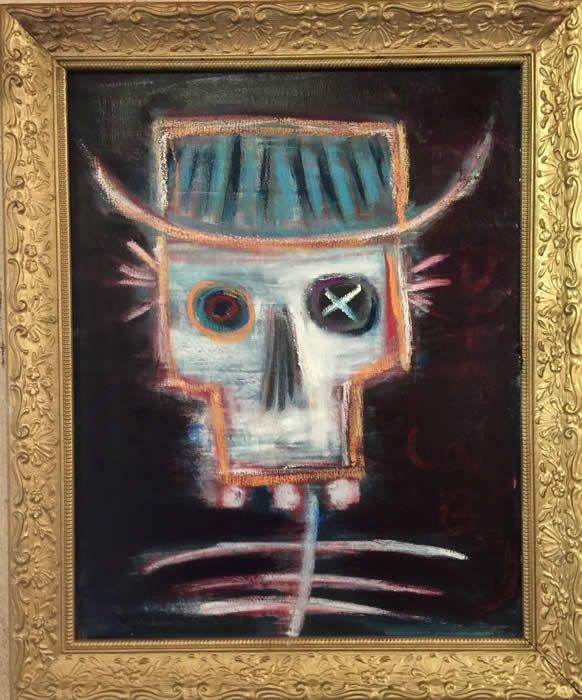 Dead Cowboy Framed!
16 x 20 oily with vintage frame
My Dead Cowboys are one of the most popular paintings
in Santa fe New Mexico
which probably means im almost
a Dead Cowboy myself
ALLLLLLLLL Available ARTTTTTTTT
email me at kelly@kellymoore.net
for great art at great prices
a few animals from a drive in the west
Clay Allison New Mexico Outlaw
Join my Monthly Art Newsletter for First Looks at New Art
stay away from the Road Less Traveled
Kelly Moore the originator of Multi-Crappia
Big Horn Sheep
clik hear to read & see bout our trip to South Dakota to photo wild horses...
heres a picture of me dropping a Dark Bird on Cadillac Ranch in Texas last month
the Return of the Tesuque Flea Market
BURROS Truth sayers of the Southwest!
clik hear to buy an art book for a christmas present
photos of Christmas Eve at Dark Bird Studio
clik four a new Picture of me at the flea market
clik hear and tale me what you think
come sea me at the flea
or drop by the alley and sea
kat fend off my paintings while
she whispers to
horses
thank you
for
getting off the main road (thats a DARK BIRD folks)
and looking at art by a guy
who paints at a
flea market
OR
sighn my guestbook and tale me what u think
s
sign the guest book if you want to leave a mark
the New Book..."Absurdity is my Friend"
back to the front page (more words & art)