(email me for GREAT prices)
kellykelly at kellymoore.netkell
NEW AVAILABLE ART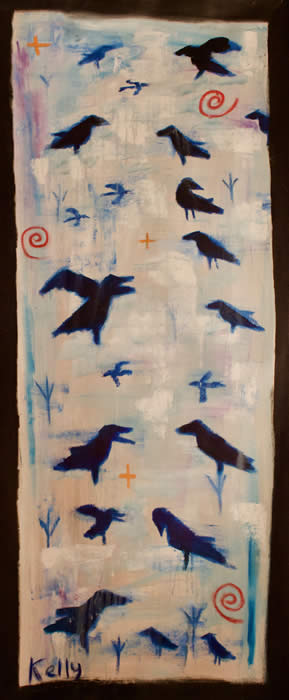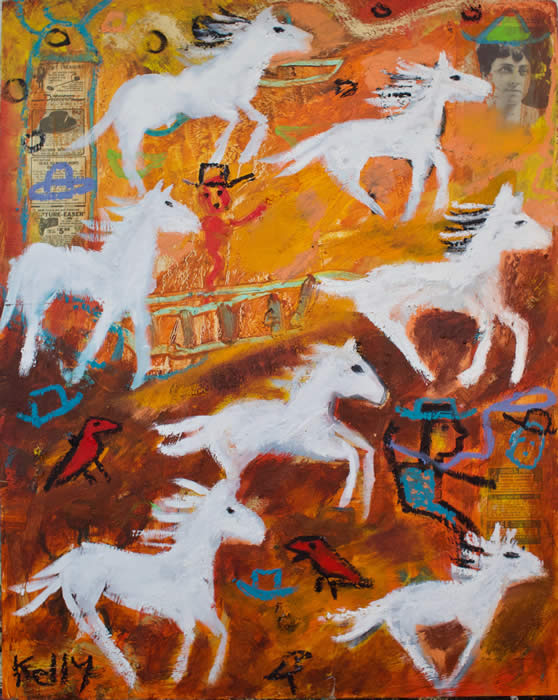 Wild Horses Running---SOULD
24 x 30 oily on board
thanks for all the feeed back last month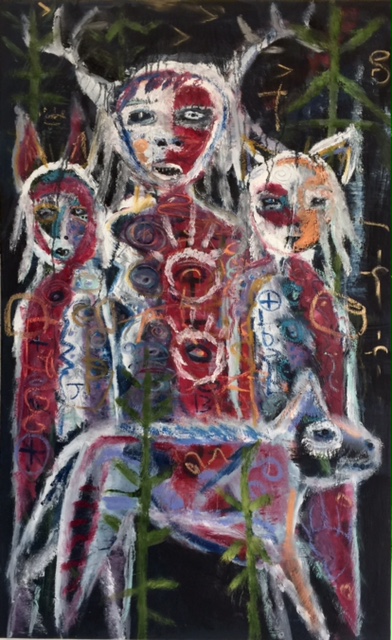 Forest Spirits---SOULD
30 x 48 oily on stretched canvas
and thank you to all you fellow Dark Birds
who continue to buy art from me
which continues to help us shape the world we want to live it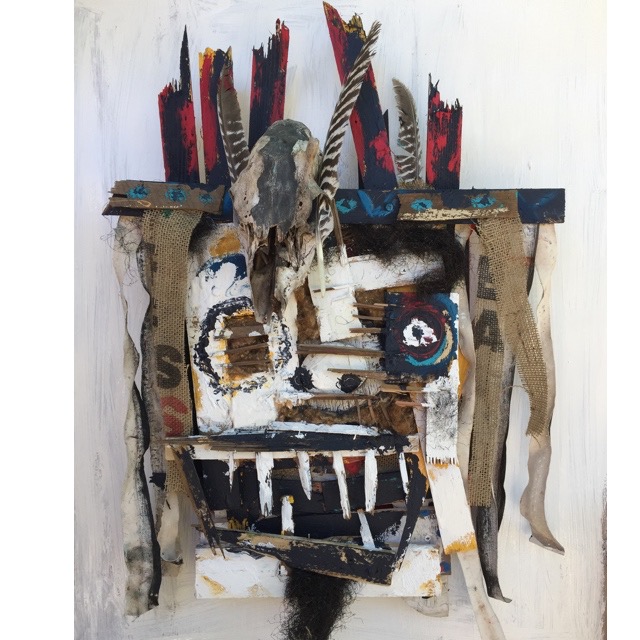 Mask---SOULD
about 35 inches tall
im sending one of these to MOMA MUSEUM REAL SOON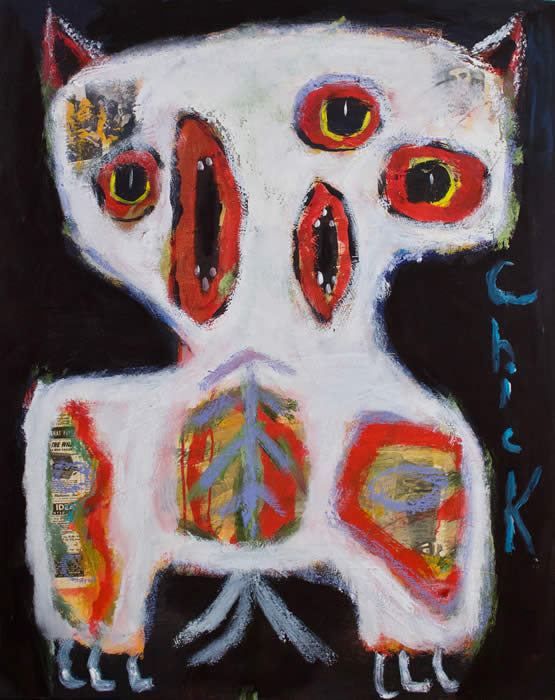 CHICK
24 x 30 oily on strtetched canvas
email me wiht answers questions offers and queries
(i will not trade for chikns this month but everyhting else is in play)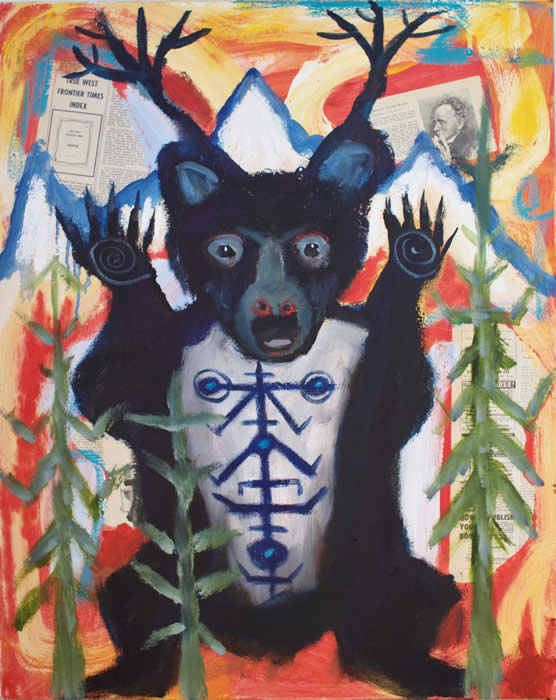 Bear Shaman---SOULD
24 x 30 oily
pay no attention to the shamans that take credit cards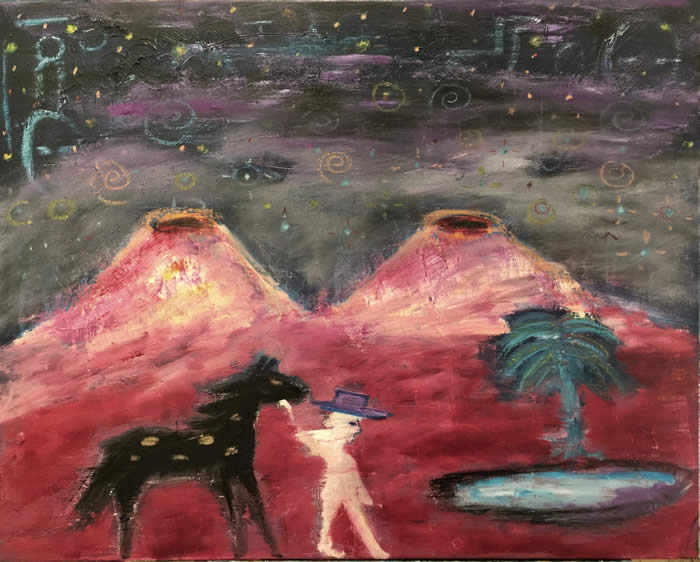 Lead a Horse to Water
24 x 30 oily on stretched canvas
lord ive tried ive tried so many times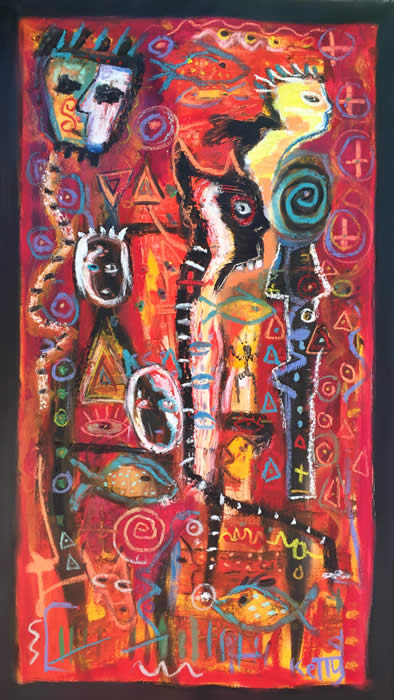 Totemic
about 62 x 39 oily on loose canvas
treat yourself with art its better than a stinky couch and costs less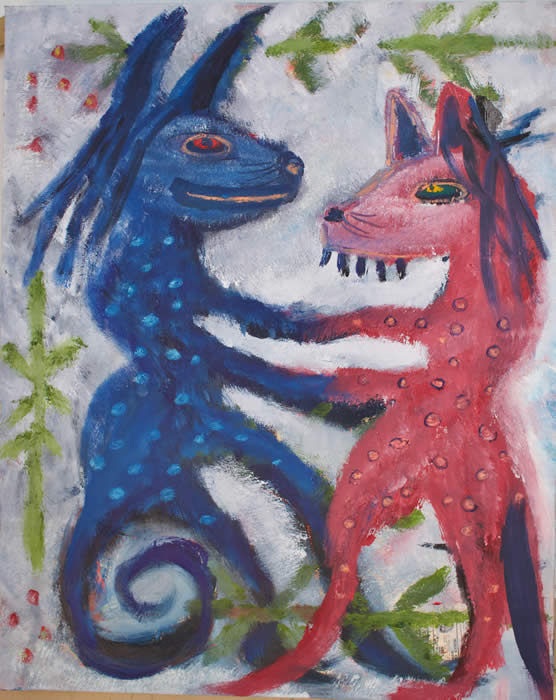 Coyote Tango
24 x 30 oily on stretched canvas
lets Dance!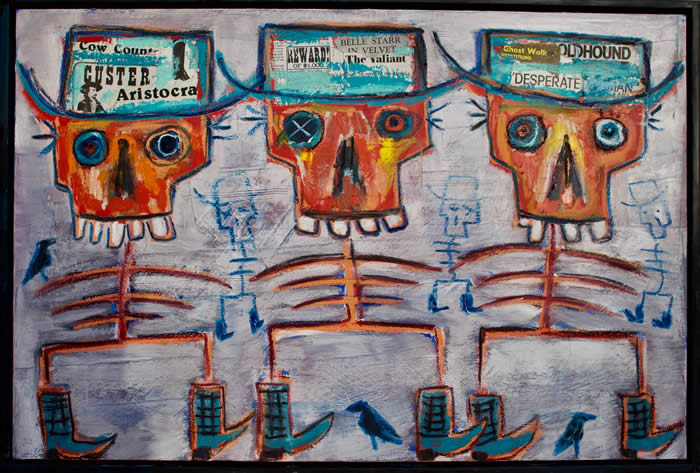 $1000 Reward for Three Dead Cowboys
24 x 36 oily on simply framed board
do you know one of these guys?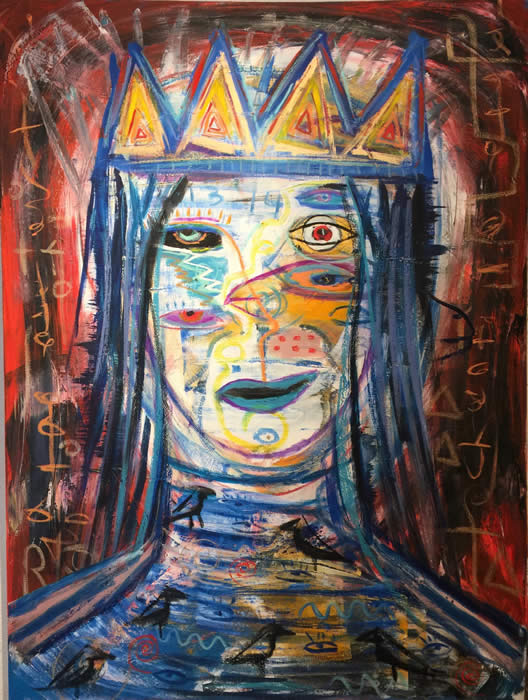 Hawk Royale
36 x 48 oily on loose canvas
did you clik the MONTHLY SPECIAL on the art newsletter? bettr go chek it out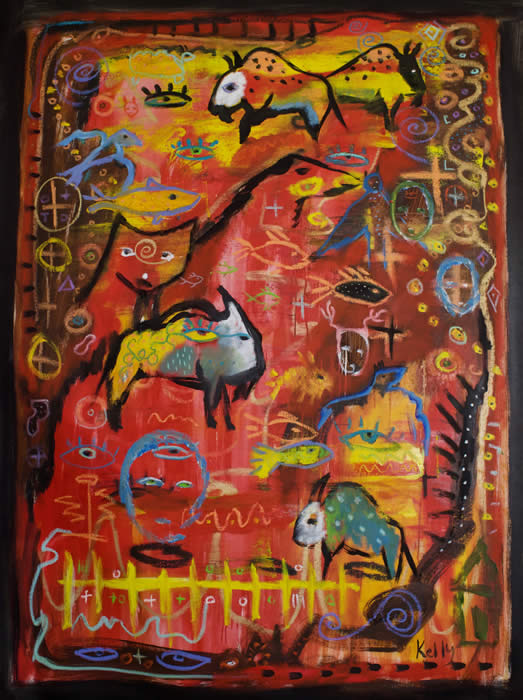 Buffalo Butte---SOULD
46 x 62 oily on loose canvas
i think i saw
a pack of zombies
walking down canyon road last week
ooops
thats pretty much every week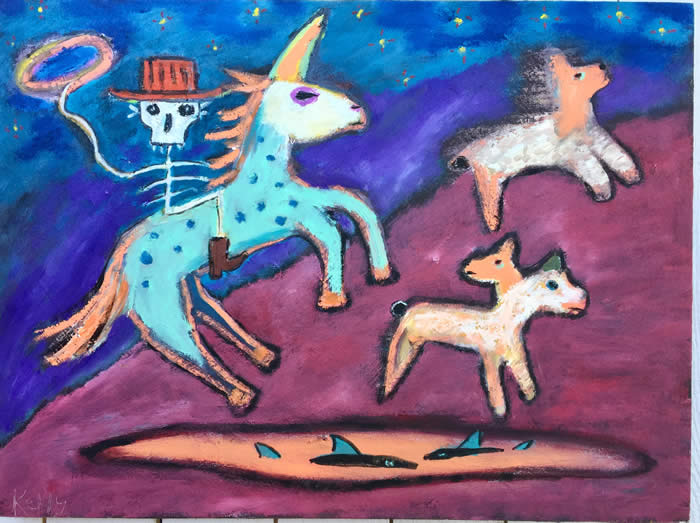 Jumping the Shark
16 x 24 oily on a nice bord ez to hang
you gotta do something dont ya?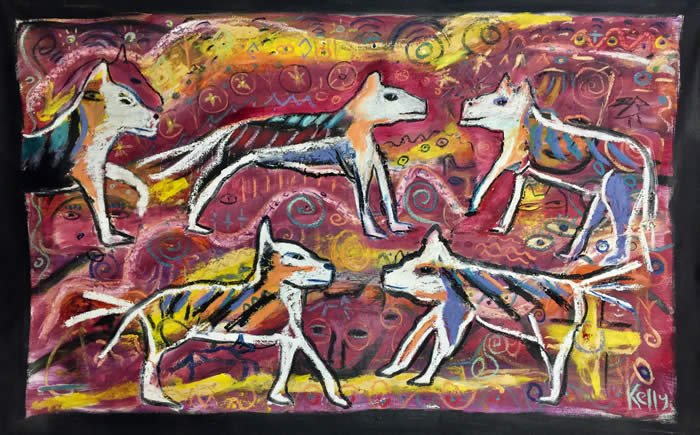 Coyote Moon
about 63 x 45 oily lon loose canvas
i live near a church where the
coyotoes howl at the
autumn moon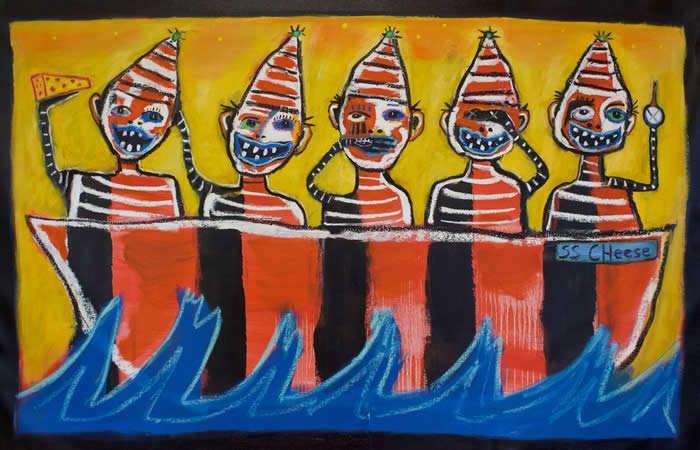 SS Cheese
40 x 60 oily on loose canvas
try me why dont ya?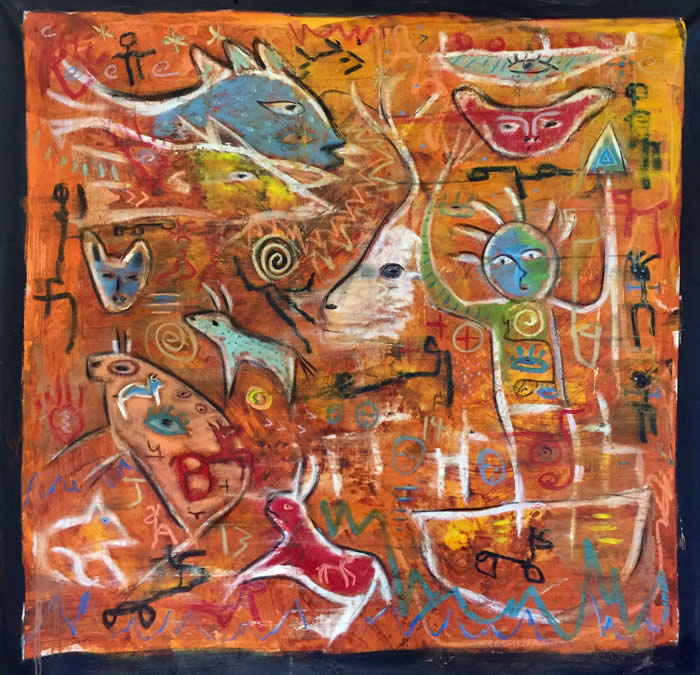 Desert Safari
about 64 x 64 oily on loose canvas
a map to your own personal inner gold mine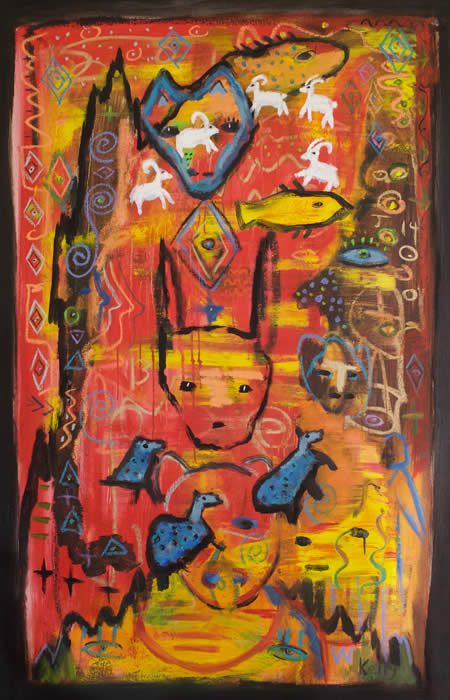 Big Horn Mountain
40 x 62 oily on loose canvas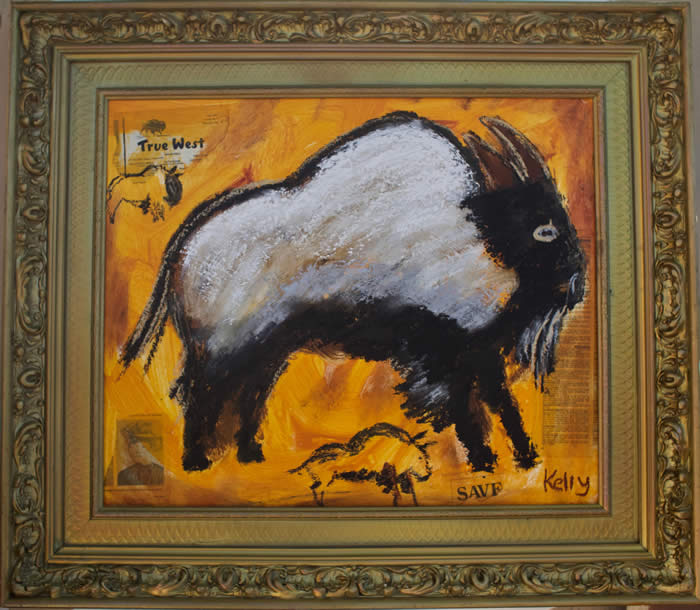 True West Buffalo
20 x 24 oily on bord framed
(can be sold with frame or without frame)
email me at kelly@kellymoore.net
for great art at great prices
a few animals from a drive in the west
Clay Allison New Mexico Outlaw
Join my Monthly Art Newsletter for First Looks at New Art
stay away from the Road Less Traveled
Kelly Moore the originator of Multi-Crappia
Big Horn Sheep
clik hear to read & see bout our trip to South Dakota to photo wild horses...
heres a picture of me dropping a Dark Bird on Cadillac Ranch in Texas last month
the Return of the Tesuque Flea Market
BURROS Truth sayers of the Southwest!
clik hear to buy an art book for a christmas present
photos of Christmas Eve at Dark Bird Studio
clik four a new Picture of me at the flea market
clik hear and tale me what you think
come sea me at the flea
or drop by the alley and sea
kat fend off my paintings while
she whispers to
horses
thank you
for
getting off the main road (thats a DARK BIRD folks)
and looking at art by a guy
who paints at a
flea market
OR
sighn my guestbook and tale me what u think
s
sign the guest book if you want to leave a mark
the New Book..."Absurdity is my Friend"
back to the front page (more words & art)