foto by Kat Livengood
buffalo on Ted Turners Ranch outside Cimarron
when you drive into Cimarron
you are reminded that a bit of the wild west still exists
complete with land barons, outlaws
and animals you thought long gone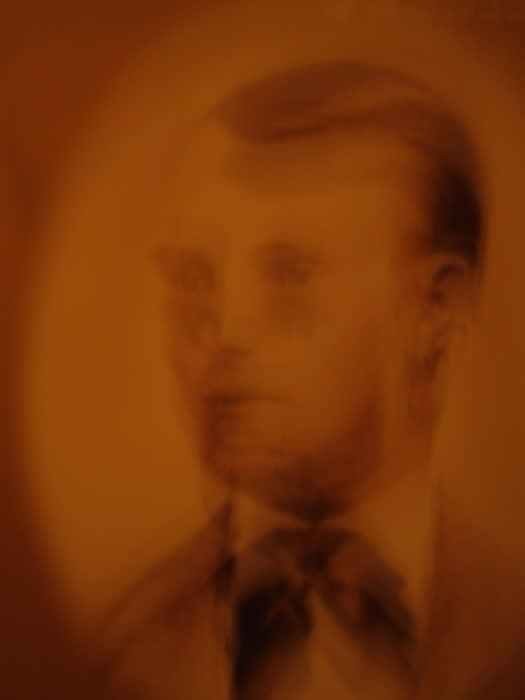 jesse james foto in the hallway of the st james hotel
arriving in Cimarron that nite
i pondered the question
which is creepier?
a place folks tale u is haunted like the St. James Hotel
or a place like Tucumcari
which is not known as a ghost town
but where ghosts seem to be in every
empty hotel on the main drag?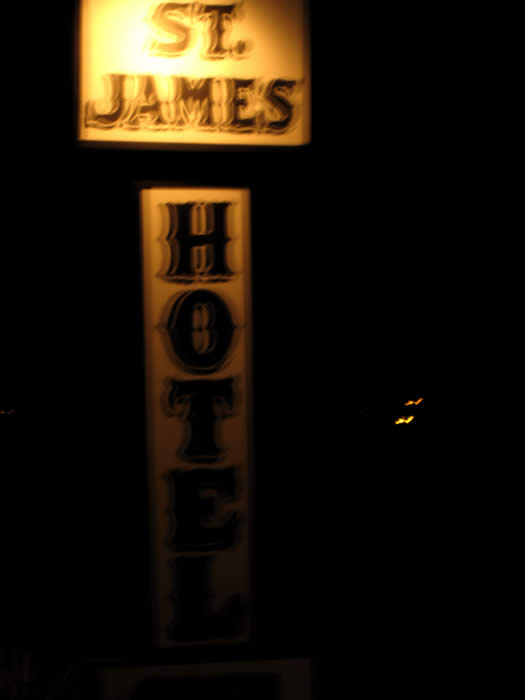 the sign out front
the Saint James Hotel in Cimarron
is on the Santa fe Trail
which is part of Route 66
which one could argue is the original
mother road in the west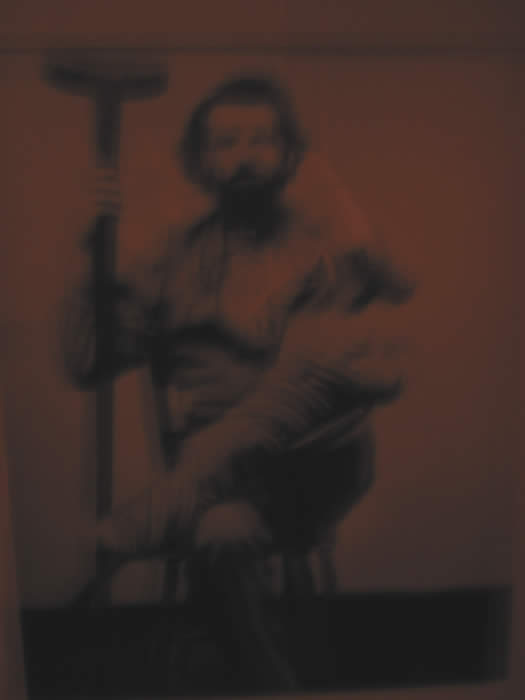 clay allison
the bar is notorious at the Saint James Hotel
for being the place of at least
28 deaths by shooting
of which Clay Allison
is supposedly responsible
for killing 11 men there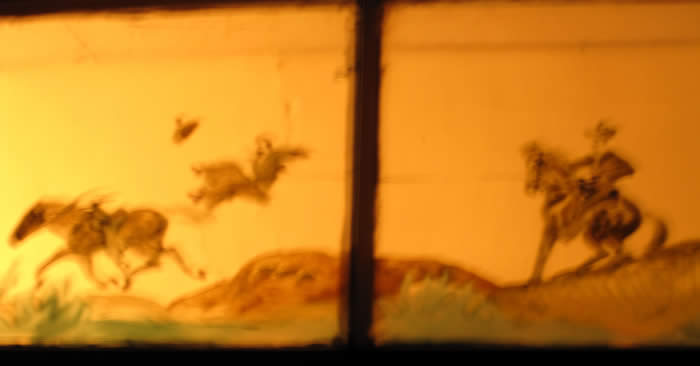 window transom at St James Hotel
and the hotel was a well known
staying place for Buffalso Bill Cody, Jesse James,
Charlie Siringo, Kit Carson, Annie Oakly,
Black Jack Ketchum,
and Billy the Kid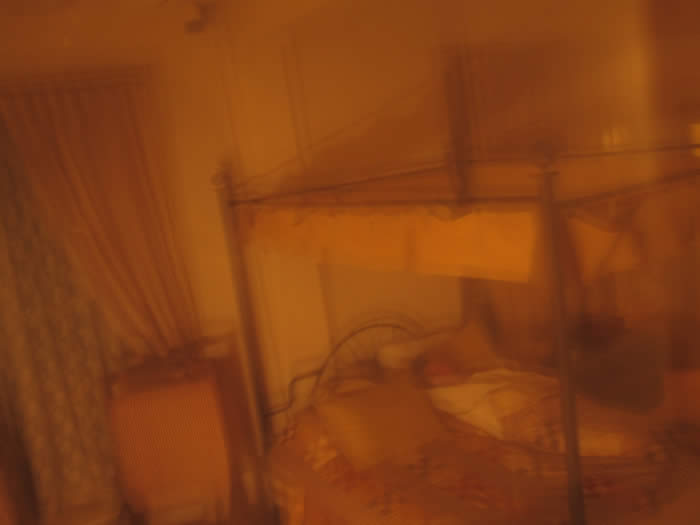 a ghost?
so when you are sleeping
in the buffalo Bill Cody room
directly above the Bar
where your floor (the bars ceiling)
is documented to have at least 400 bullet holes in it
and many men were shot to death directly below you
is that just creepy history
or can u feel the power of a real
ghost story that has stood the test of time?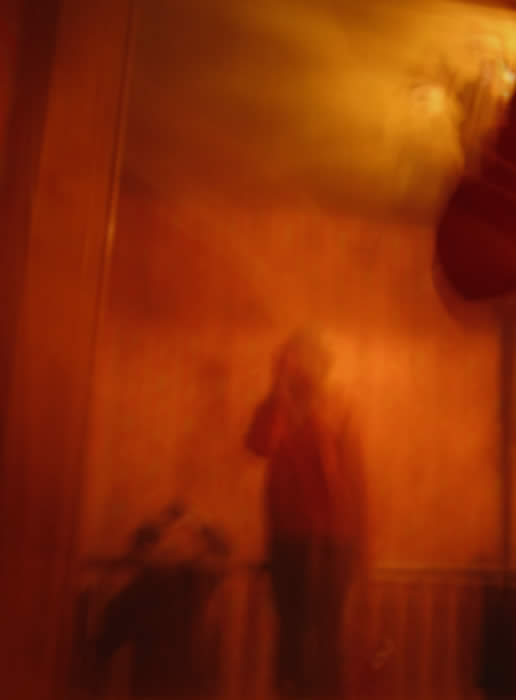 i cant really say myself
but that nite we were there
we were the only visitors at the hotel
and the upstairs hallways felt alot like
my grandparents house
rite after thay had passed away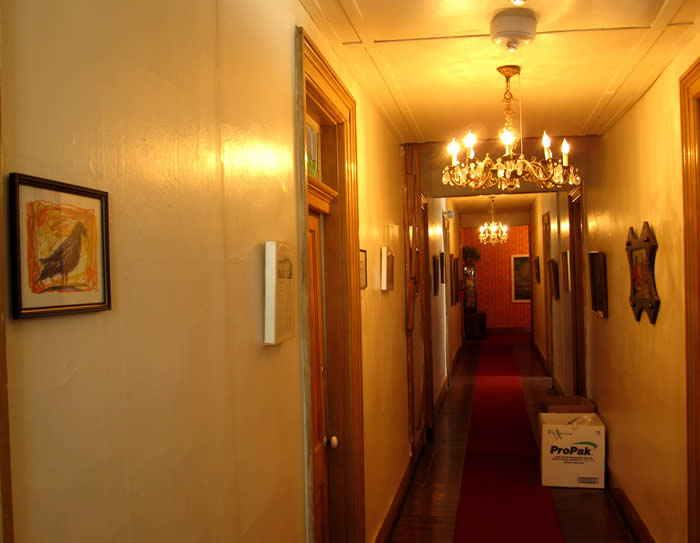 dark bird painting on wall
what sort of a haunted hotel
would be complete
without a dark bird in the hallway?
the next morning
before we left i placed one of my paintings
on the wall of the St James Hotel....
who knows how long it will be there
but it surely seemd to fit in
real good