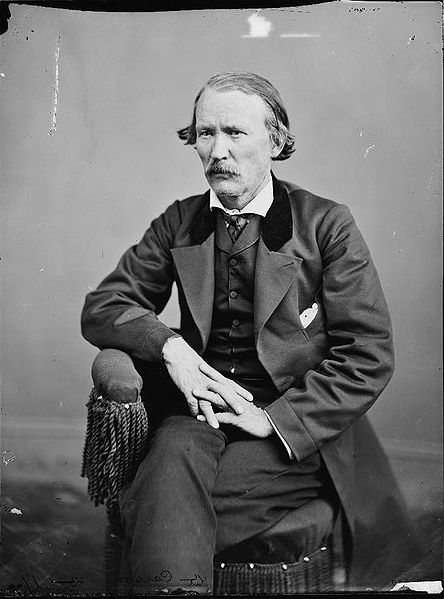 Kit Carson
yeah he sure doesnt look
like a genecidal maniac
or a tough frontiersman
or even a legendary indian fighter
does he?
but then the mythic west
has a history of
stubborn surprising men
doing things that seem
inconceivable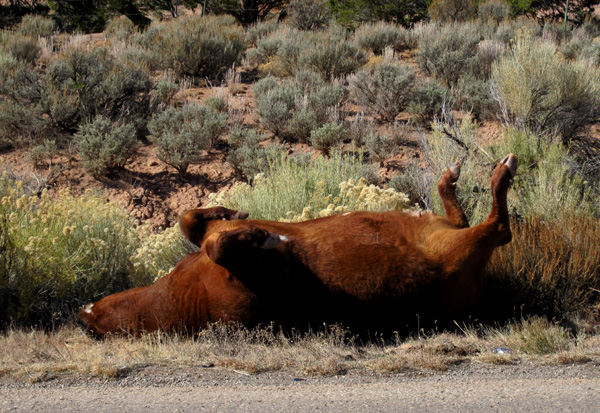 roadkill
as we drove back
the question of
why we would leave
navajo nation
to learn more about
this long dead white man
seemed odd
and seemed foreshadowd by
all sorts of roadkill along the highway
a dead horse several dead dogs dead deers
and finally
a big bloated dead cow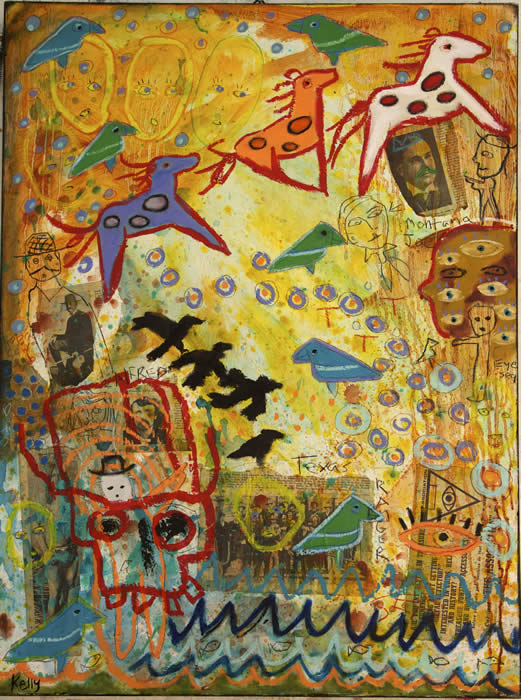 Indian Trader
oily multicrappia on bord
the Kit Carson story
appears to be a complicated one
he has been branded
a murderer
a hero
a mountain man legend
and possibly a fabrication
of an authors wild imagination
in several books
written during Carsons lifetime
heres what the wicki pediar says about him....
Christopher Houston "Kit" Carson (December 24, 1809 – May 23, 1868) was an American Frontiersman. Carson left home at an early age and became a trapper. He gained notoriety for his role as John Fremont's guide in the American West. Carson also played a minor role in California during the 1846-48 Mexican-American War, and later became a rancher in New Mexico. During the American Civil War, he helped organize the New Mexico volunteer infantry, and fought against Navajo natives, against his will, but by order of the U.S. Army. By 1864, about 8000 Navajo had surrendered to the U.S. Army, while another 8000 hid in the back country. Kit Carson finally went home to his family. After the Civil War, Carson moved to Colorado, where he died.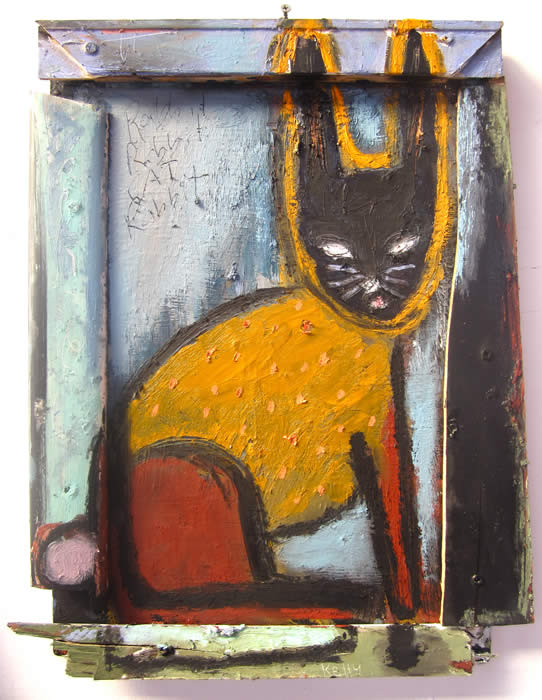 Rabbit
Oily multicrappia
but its prolly more complicated
than blaming him solely for genocide
of the Navajo
or any other native americans
he twice married Native American women
and lived more like an indian
than a white guy most of his life ...
i tend to blame white folks in general
but then agin
he was the "decider"